Exciting news to share with everyone! Way back in June my good buddy Ru did a Summer Friday entry for me about his love for disco music. Ru is my go-to for music-related news and chat and we're always exchanging songs and leads on good jams.

Besides being a part of the band Id Life Crisis, Ru puts together some amazing mixtapes of the must-have songs of the moment. Due the success of his disco mix I'm happy to say that Ru is going to share his mixes with the readers of A Blog About Things! To start things off with a bang I have THREE Ru-mixes to share with you. Check 'em out with explanations from the mixer himself!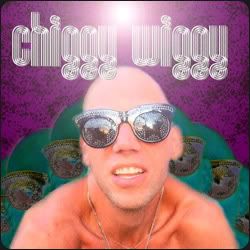 Ru-Mix: Chiggy Wiggy

This is my favorite of the three coming out this week and it's pure pop perfection. The quartet of

Sugababes

' "About a Girl" through

Kylie

's "Chiggy Wiggy" are certainly a highlight. I think "Años Luz" is possibly the best

Shakira

song ever! And, if you don't already own the

La Roux

,

Little Boots

,

Calvin Harris

and

Frankmusik

albums you'll get another taste here – absolutely a must have for any pop music fans!!
Download it here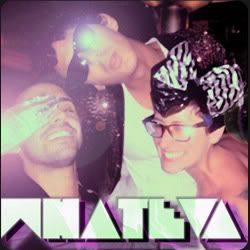 Ru-Mix: Whateva
You know I love a good house mix. The mix starts out a little more mellow, including a great

Sugababes

remix (using the Keisha recording) as well as some disco-riffic

Beyoncé

. The energy is pumped up a notch with

Sam Sparro

and

Britney Spears

and it's all brought to an amazing end with

Nelly Furtado

and finally, the song that's on everyone's lips, "Whateva, whateva whateva you say, whateva whateva whateva!"
Download it here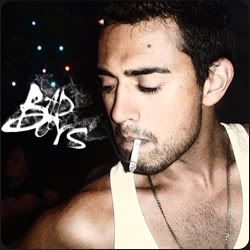 Ru-Mix: Bad Boys

Clearly I use the term "hip-hop" loosely. However this an American radio friendly mix including some really great tracks that certainly will have mass appeal. JD is back with a kick ass

Mariah Carey

remix,

Alexandra Burke

(who?) reels in

Flo-Rida

to help push her newest single but it's really the end of the mix from

Beyonce

's brilliant (but sadly unreleased) "Control" through the

Wynter Gordon

remix of

Madonna

's "Celebration" that is my favorite string of songs on this mix! Listen to this back to back with "Chiggy Wiggy" and you'll have a party in your pocket! Download it here



Happy jamming, everyone!