In a continuation of our 15 minutes of

Oprah

fame Carolyn and I have somehow ended up appearing on the main page of Oprah's Book Club on her website! Check it out from Oprah.com: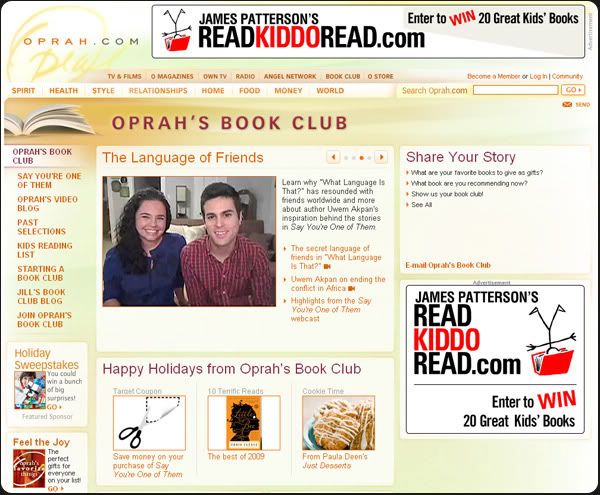 And we're also apparently featured in the Oprah.com newsletter!



If you missed our initial web-chat with Oprah you can now easily view on Oprah.com.

Now... how long until we get our own show?