I feel like I say this all the time, but the Internet is awesome. There is a website for anything and everything. I just stumbled across this new site over the weekend and it's definitely going to be one that I frequent often.

Ever find yourself sitting at home thinking, "I wish it was a rainy day so I could just stay under a blanket"? Well, now you can have a rainy day whenever you want. RainyMood.com turns your computer into a gloomy day in a simple and clean display.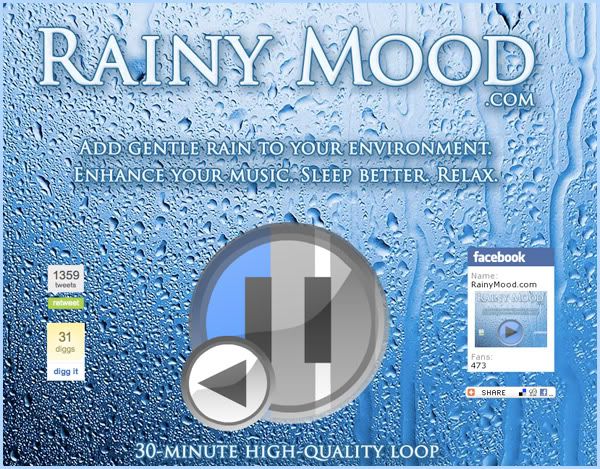 Just go to the site for a 30-minute high-quality look of a thunderstorm. When the 30 minutes is over it just reloads and starts again. I used to to take a nap and it was amazingly relaxing. Better yet, you can play your most relaxing iTunes playlist at the same time for even more zen!

Happy lounging.