Blogging will be fairly light for the next week because I will be across the pond in jolly ol' England!

One of my main goals for 2010 was to finally get a passport and do some traveling. Lo and behold my BFF Carolyn invited me to go to London with her right after the new year. After some hustling I got my passport within a week (major props to Riley for helping me out!) and now we are currently at the airport waiting to fly to London!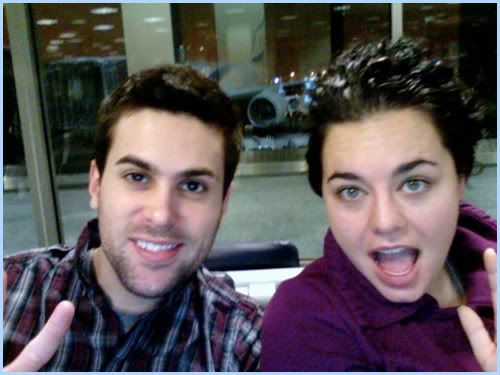 It's super early, but I wanted to let everyone know the exciting news. We're staying here for a week (swank) so if any of our London blog friends want to take us to a pub or get us some fish and chips we will gladly accept!


I'm sure I will have some photos and videos to share throughout the stay, but general blogging will be light. If you get bored please feel free to entertain yourselves with all of cool games I've written about.

Cheers!