Guys, what the hell is wrong with

Lindsay Lohan

? For real. This is a serious question.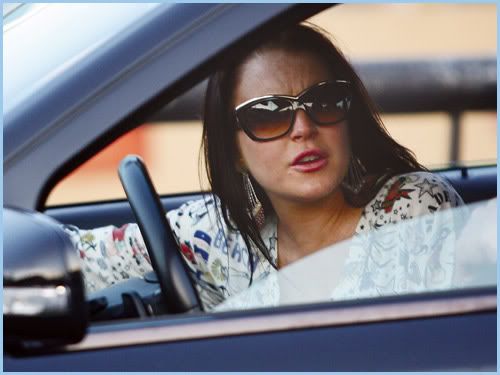 This young lady has been spiraling out of control for the last, well, decade it seems, and no one appears to be stepping in to help her. She's had a rash of DUI and drug allegations, went to rehab, been dropped from film projects and even sued the E-Trade baby!

In her latest round of "WTF is wrong with you?" news Lohan allegedly lost her passport in Cannes, France causing her to miss a court appointment (for a past DUI arrest) and have a warrant issued for her arrest. Here's the full story from NBC's

Today show

:



Visit msnbc.com for breaking news, world news, and news about the economy

Why would a person facing serious jail time jet off to France days before a court appearance anyway? Who is supporting these outrageous and dangerous decisions that Lindsay is making? All celebrities have a "team" around them -- managers, agents, publicists, assistants -- and you mean to tell me that

no one

is saying, "Dude, this is probably a bad idea"?

More importantly -- Where is her family during all of this? When our beloved

Britney Spears

started acting wacky the court quickly gave conservatorship to her father. But it seems like Lindsay's dad is out to get her and her mother just wants to share the spotlight.

So, what's an out of control, in denial starlet to do? What do YOU think should be done about Lindsay's outrageous behavior? Is it up to her to regain control of her life or should someone else, like her family or the law, step in to take over.

Let me know what you think because apparently I'm very concerned for Lindsay.