Everyone was so interesting (and so helpful!) in choosing which color we should paint our kitchen, so I've decided to keep the choices coming with the rest of the painting. Next up: The bedroom!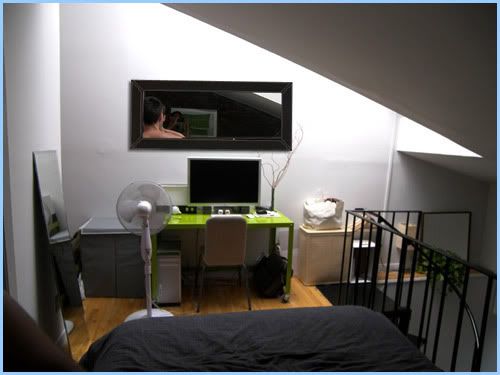 Our bedroom, bathroom and closet area sit up in a lofted space above the living room and kitchen. The ceilings are vaulted and there is a massive skylight above the desk. The computer desk is a lime green color and will stay in the room for good, so the wall color should accent. Bed spread is a dark gray with small white lines sketched on it. Here are the front runners so far:



Light gray



Soft aquamarine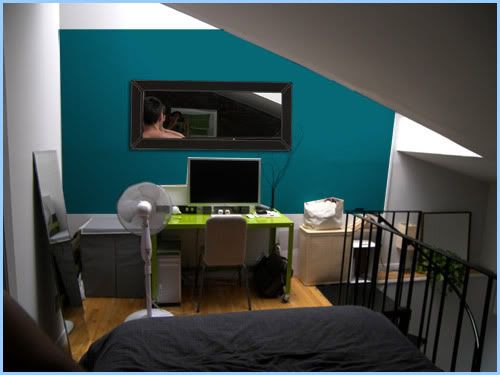 Saturated aquamarine



Natural green



Sapphire



Same as the kitchen, I already have a few favorites, but I'd like to know what you think! Leave a comment and let me know which color you like the best and why.