Break out your iPods and USB cords, because another edition of The Ru-Mix is out for your downloading enjoyment! Check out this latest batch of summer jams...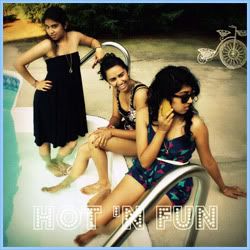 Pop music has more of an urban edge on this mix. We start with the infectious "Hot 'N Fun" followed by some favorite artists such as

Big Boi

,

Kid CuDi

and

Kanye West

. But it's really

Trina

's "White Girl" that gets the party groovin' while

50 Cen

t,

Jay Sean

and

M.I.A.

get your booty boppin.' And yes, even

Nicki Minaj

is around to add some of her err.... flavor? Enjoy!

Download The Ru-Mix: Hot 'n Cold here
If you're digging all of The Ru-Mixes so far keep checking the blog or join the Facebook group!