When the wonderfully talented Ysolt Usigan, Senior Beauty & Style Editor for iVillage.com, asked me to make a "style pile" for a feature on the site I was so excited to take part.

A style pile is basically all of the things that inspire your personal style plopped down together in a photo. Here's my pile: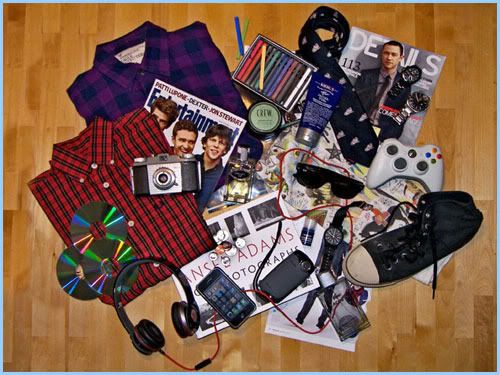 I like to think that my personal style is influenced by pop culture, music and photography. I like to keep things casual, but put together and I obviously love a good gadget. There's more about my personal style in the gallery itself.

Most of the style piles are way more interesting than mine (most of them are from chicks, too) so you should go view them all at iVillage.com.