The premier season of Bravo's post-Project Runway venture into fashion television didn't exactly excite audiences, but
The Fashion Show
is back and has been
re-spooled
for its second season.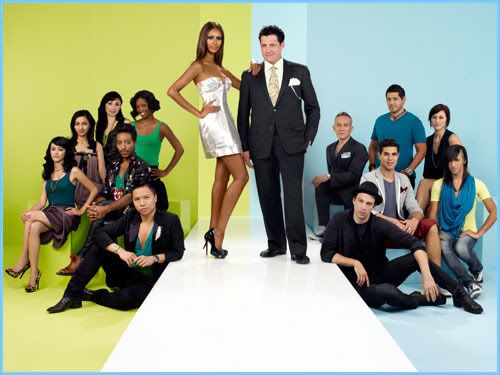 Former judge Kelly Rowland is out and supermodel Iman will join Isaac Mizrahi in The Fashion Show: Ultimate Collection, premiering on Tuesday November 9 at 10pm on Bravo. Beyond the new judges, the new season
will take the fashion competition genre to a whole new level. Instead of individual competitors the designers will be split into two fashion houses. Each house must work together, not only to create a cohesive collection each week, but also to produce a live fashion show in every episode.

Keep reading to meet the 12 men and women who will try to design their way to the $125,000 prize.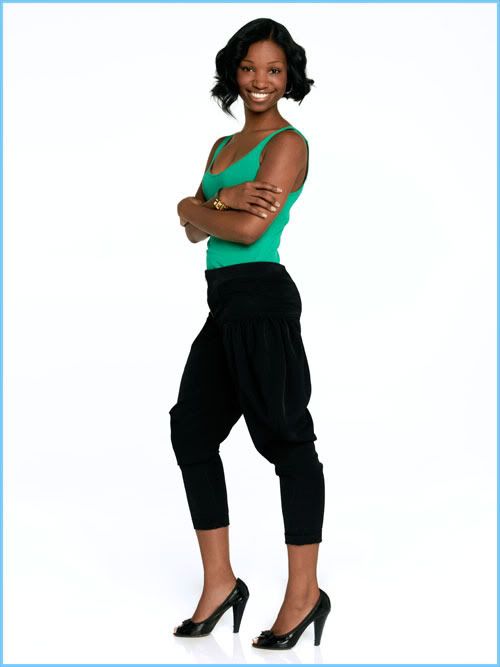 Tamara Jones
Tamara Jones is and has always been an ambitious young woman. Raised in Chicago's west side, Tamara was the fourth of five children. Since receiving her bachelors degree in 2008, Tamara's passion for fashion has enabled her to make great strides from being a seamstress for Nordstrom to creating and growing her own women's wear line "4 Tamara Nicole."
Rolando "Ro" Tamez

Rolando "Ro" Tamez was born and raised in Houston, Texas. His looks and attitude have always set him apart from the crowd and his approach to design is just as bold and daring. Currently, he is in the process of creating an online boutique to sell his clothing. His best fashion advice is: "Never fear what anyone might think or say about what you wear. Confidence is the best outfit you will ever wear."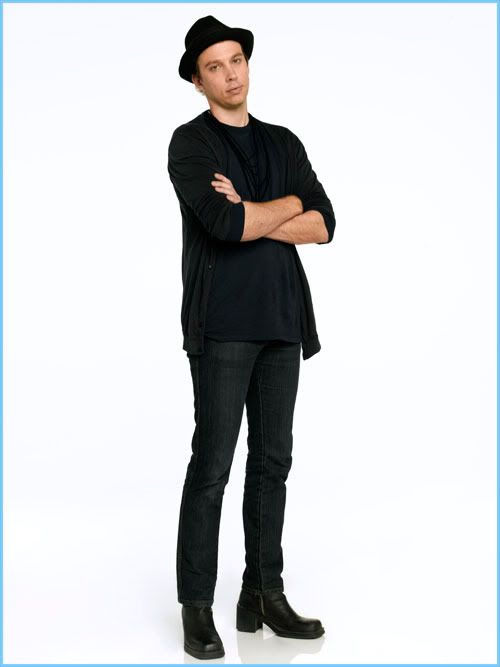 Mike Vensel

Mike Vensel was born in Pittsburgh, PA and spent most of his adolescent years in the Carolinas and Georgia. He sees clothes as the "outward expression of our inner selves." Mike's creativity does not draw the line at clothing; he is also a well known fashion photographer, publishes his own magazine and is developing men's wear, cosmetics, fragrances, accessories and shoes.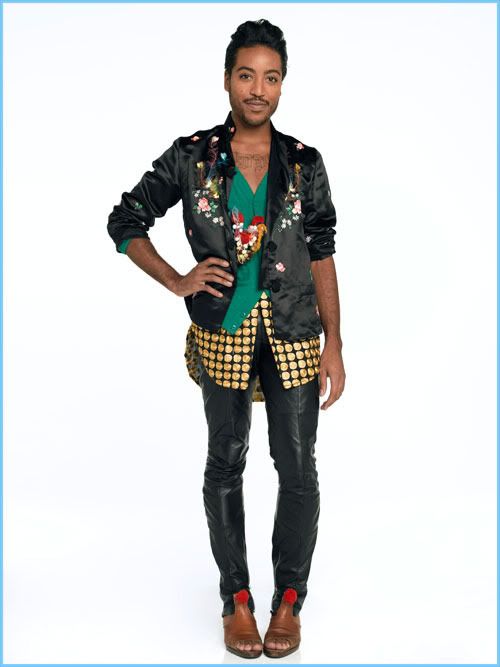 Jeffrey Williams

Jeffrey Williams was born into a family of 12 siblings -- seven boys and five girls -- in Seattle, Washington. While at F.I.T., Jeffrey studied abroad at Politecnico di Milano in Milan, Italy, and developed a love for the culture and working internationally. Jeffrey believes that "there's no such thing as what's in or what's out. It's all about confidence and truth. If you feel divine keep it on, if not, take it the heck off!"
Golnessa Farmanara

Golnessa Farmanara was born and raised in Iran until the age of 12, when she and her family moved to the U.S. and settled in Los Angeles, California. Golnessa's Iranian heritage is reflected in the vivid designs her culture encompasses. Currently, Golnessa is the co-owner of her label "Goci" which she started with her best friend and fellow contestant Cindy Ayvar.
Francine Simmons

Francine Simmons has always made it a point to set herself far apart from her competition. She launched her line By Francine, which used vintage detailing to create fresh new looks. Soon her designs locked in orders from Intermix, Nordstrom, Harvey Nichols HK, Fred Segal, Lisa Kline, Planet Blue, Macy's, Bloomingdales, Anthropolgie, and over 300 specialty stores across the world.
Eduardo de las Casas

Eduardo de las Casas immigrated to the United States from Peru in 1996 after receiving his degree in Industrial Engineering. Eduardo's unique ability to combine diverse textures with contemporary designs enables him to create sophisticated, sexy and distinctive looks that are influenced by his Latin culture. Eduardo's designs have also been worn by celebrities and contestants of the Miss Universe pageant.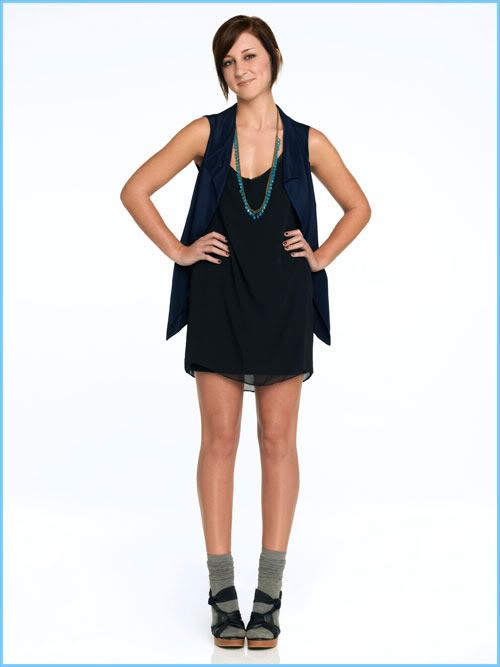 Dominique Pearl David

The native Southern Californian currently resides in New York. She describes her own style as "slouchy chic," and her designs are inspired by fairytales and the Japanese geisha culture. She is also known for her collaborations to create custom prom dresses around the Ojai Valley. In addition to her collaborations, Dominique debuted her first collection on the runway earlier this year in Los Angeles.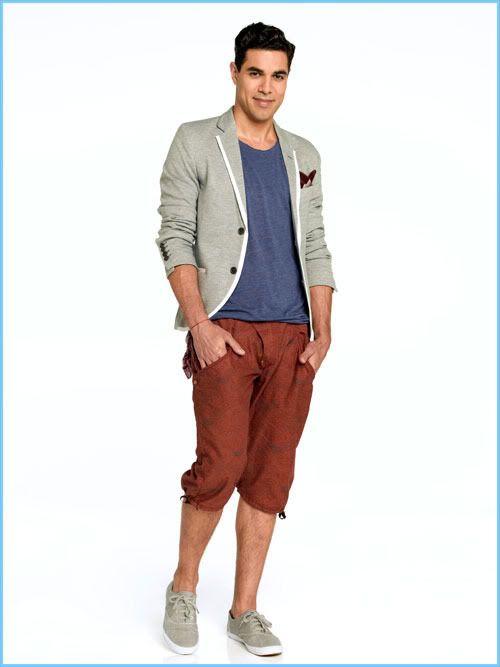 David Caldwell

Raised in Oklahoma, David Caldwell was a true country boy who was active in sports, boy scouts and art. David moved to New York City where he presented a spring 2010 collection. He has worked with Zac Posen and Jonathan Kayne and has also dabbled in interior design projects.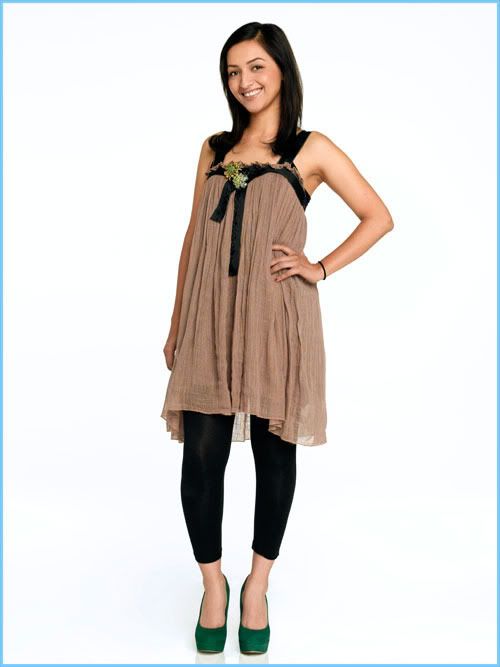 Cindy Ayvar

Cindy Ayvar was born in Acapulco, Mexico and immigrated to Los Angeles when she was 11 years old. Cindy's love for nature inspires her the most because it fuels fond memories of her childhood. She has worked under celebrity designers and also has successfully launched a label, Goci, with fellow contestant and best friend Golnessa Farmanara.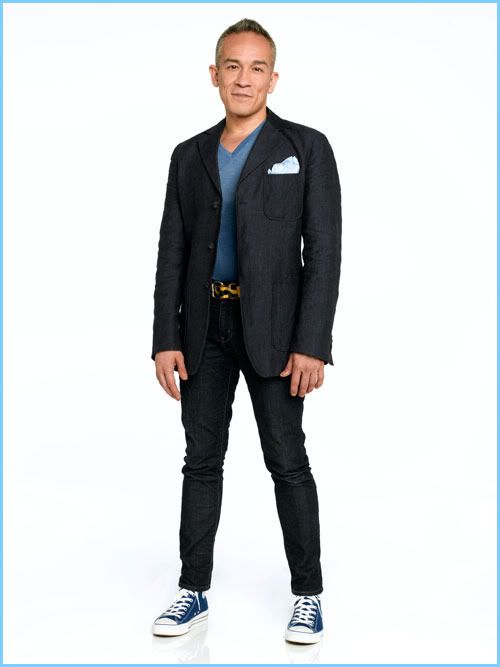 Cesar Galindo

As the youngest of 11 children, Cesar was exposed to the fundamentals of design at a very early age. Cesar's many accomplishments include working for Calvin Klein and Dolce and Gabanna, designing costumes for celebrities including Madonna, Mary J. Blige and Missy Elliot, and creating the wardrobe for Chaka Khan's World Tour with Prince in 1999. His motto? "Life should always be bright and colorful from the inside out!"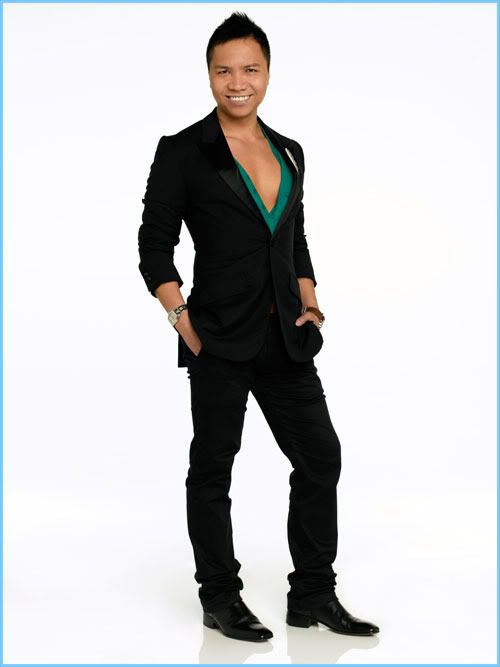 Calvin Tran

Calvin Tran earned his BFA from the Illinois Institute of Art in Chicago and quickly landed a job as Creative Director for Zabari in New York City. His edgy yet versatile designs have been recognized by publications such as The New York Times, Women's Wear Daily, Lucky Magazine, and Cosmopolitan and several celebrities have been seen in his clothing including Drew Barrymore, Brooke Shields, Gina Gershon and Piper Perabo.
I'm interested to see how this new team format will work out for the show. As far as I can remember, there really haven't been any team-style fashion shows out there, so maybe the new format will help the show fight against its Project Runway copycat reputation.



The Fashion Show: Ultimate Collection premieres on Bravo on Tuesday, November 9, 2010 at 10 p.m. ET/PT