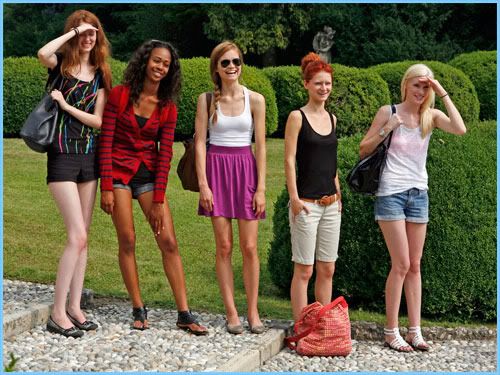 In this week's episode of America's Next Top Model the girls get a little help from Tyra before going on go-sees around Milan, including Versace. Then they headed to Lake Como for a photo shoot with photographer and judge Nigel Barker. The models posed as statues coming to life.

Keep reading to get the full recap on the episode...




Panel order:

Kayla
Chelsey
Ann
Bottom two:

Jane
Chris (eliminated)
What do you think about this week's elimination? Did the right girl go home? Leave a comment!