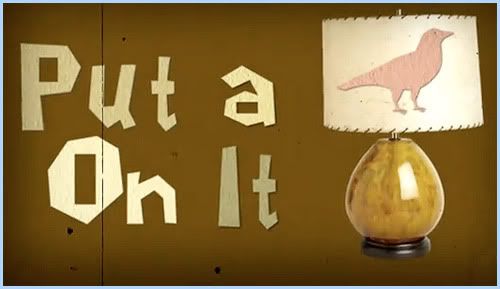 In IFC's new series Portlandia (Friday's at 10:30pm) stars Fred Armisen and Carrie Brownstein take a satirical look at life in Portland, Oregon. In the series premiere a sketch featuring Bryce Shivers and Lisa Eversman proves that there is one tried and true secret to creating an irresistible piece of decor or trinket: Put a bird on it! Check it out...




This clip makes me think of my good pal Carolyn's awesome blog which showcases lovely design items, often featuring with a heavy avian theme. She was way ahead of the curve.

If this tip has inspired you head over to PutaBirdOnIt.com to put a bird on any Web site of your choosing!

Portlandia is really funny and airs Friday nights at 10:30pm on IFC.