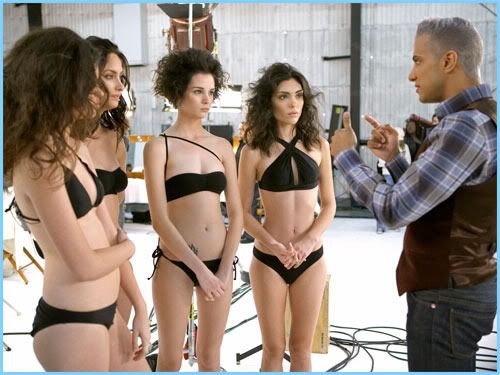 In this week's episode of America's Next Top Model Tyra helps the girls discover their individual "fashion archetypes," and gives them tips on how to deal with fame. After a challenge that involves meeting and interacting with the public at the Century City Mall, the winners get a dinner out with Miss Jay, while the loser has a bit of a meltdown. At the shoot with photographer Jonathan Mannion, the models pose wearing mud, and almost nothing else. Supermodel Sonia Dara joins the judges' panel to decide which girl will be eliminated.

Keep reading for the full episode recap...




Panel Order:
Brittani
Kasia
Molly
Jaclyn
Hannah
Alexandria
Mikaela
Monique (eliminated)

What did you think of this week's elimination? Did the right girl get eliminated? Leave a comment!