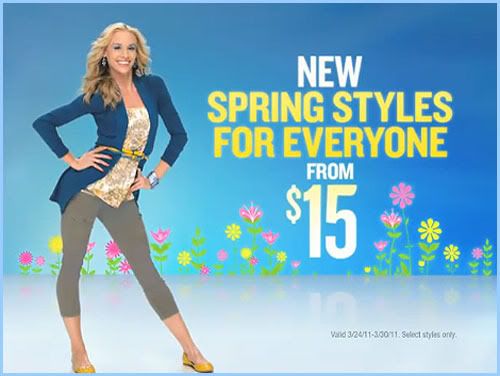 Televisions everywhere are being invaded by Old Navy's latest annoyingly catchy commercial featuring a clothes-changing dancer performing an original tune called "Layer Player." Haven't seen the ad yet? Watch it now:




But who is the mysterious chick prancing around the screen? She's played by dancer and actress Tyne Stecklein.

Don't worry, you probably haven't heard of Stecklein before unless you're a follower of the dance community, but it's likely you've seen her in action without knowing it.

Before starring in Old Navy's latest ad, Stecklein has appeared in films like Burlesque and the update of Fame, plus was also one of the ten (out of 5,000) dancers chosen to perform alongside Michael Jackson on his This Is It tour. (Watch the dancers perform on The Ellen DeGeneres Show.) In early 2011, Tyne played the role of Victoria in the Ashton Kutcher and Natalie Portman romantic comedy No Strings Attached.

So, there you have it... another "I wonder who that is?" problem solved! If you're a fan of the commercial (or shopping at Old Navy) you can use the Shazam app on your smart phone to unlock some "secret goodies" from the retailer. Layer player!