With the new season of The Celebrity Apprentice premiering Sunday night at 9pm on NBC we've seen a ton of promos featuring the "crazy good" (emphasis on crazy!) celebs going at it on the show. Get to know the all the contestants here.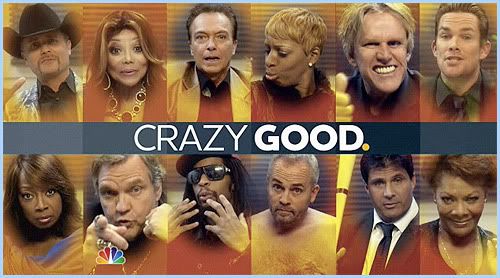 Beyond the cast drama, the whole point of the celebrity version of Donald Trump's reality show is to raise money for charity. In the past, the most successful players in the game are the stars who use their network and popularity to bring in the dough.

Popularity is measured in many different ways, but in this day of digital life having a big online fan base is just as important as selling out shows and performances. Out of the 16 contestants on the new season of Celebrity Apprentice 13 are on Twitter, so let's take a look at their number of followers and see who might be able to get ahead in the social media game.



The Celebrity Apprentice

contestants from most Twitter followers to the least...


Jose Canseco (@JoseCanseco) - 376,920 followers

NeNe Leakes (@NeNeLeakes) - 302,347 followers

Lil Jon (@LilJon) - 224,652 followers

Lisa Rinna (@lisarinna) - 83,516 followers

Marlee Matlin (@MarleeMatlin) - 75,942 followers

Star Jones (@StarJonesEsq) - 61,100 followers

Meat Loaf (@RealMeatLoaf) - 24,201 followers

John Rich (@JohnRich) - 22,792 followers

Hope Dworaczyk (@HopeDworaczyk) - 18,187 followers

Latoya Jackson (@latoyajackson) - 14,876 followers

Gary Busey (@THEGaryBusey) - 14,576 followers

Niki Taylor (@NikiTaylorInc) - 1,320 followers

Richard Hatch (@HatchRichard) - 1,212 followers

Contestants David Cassidy, Mark McGrath and Dionne Warwick are not on Twitter.

I find it interesting that baseball superstar Jose Canseco has the most followers. No surprise that NeNe Leakes from The Real Housewives of Atlanta has so many followers; reality show stars tend to communication closely with their fans. Then again, Survivor winner Richard Hatch has the least followers of anyone in the cast, so maybe my theory is wrong! Also, the top three most-followed stars have several hundred thousand followers, while the rest of the pack trail by a considerable amount. Perhaps they will emerge as the star players? Perhaps Twitter popularity has nothing to do with the game at all.

What's most interesting to me is that the most followed person on The Celebrity Apprentice isn't a contestant or even Trump himself. Judge Ivanka Trump (@IvankaTrump) has 948,048 followers, outranked her fellow boardroom members Donald Trump (@realDonaldTrump) who has 383,777 followers and her brother Donald Jr. (@DonaldJTrumpJr) who has 30,961 followers.

The new season of The Celebrity Apprentice premieres Sunday night at 9pm on NBC, and you can stay up to date on all of the action on Twitter by followed @CelebApprentice. Plus you can follow me @PatSandora.