As a fan of America's Next Top Model I've seen some pretty wild photo shoots over the past 16 cycles of the show. Photographers have set up the girls in shoots involving landfills, statues and even some big ass sheep, but I have yet to see a shoot quite like this one.



Adrian Rand Photography, the talent behind the shots, worked with fashion and beauty bloggers Ariston Anderson of Luxist and Bryce Gruber of The Luxury Spot who created the concept and eventually served as the models for the shoot. (You may remember Gruber from the last season of Bravo's Millionaire Matchmaker.)

Truthfully, the ladies probably aren't going to get much of a workout in those sky-high heels, but that's not the point. The photographer says the idea behind the shoot was simply to illustrate powerful women that are able to do whatever they want with style. I'd say, "mission accomplished."

Take a look a some more shots from the "pilates in heels" shoot (click to enlarge):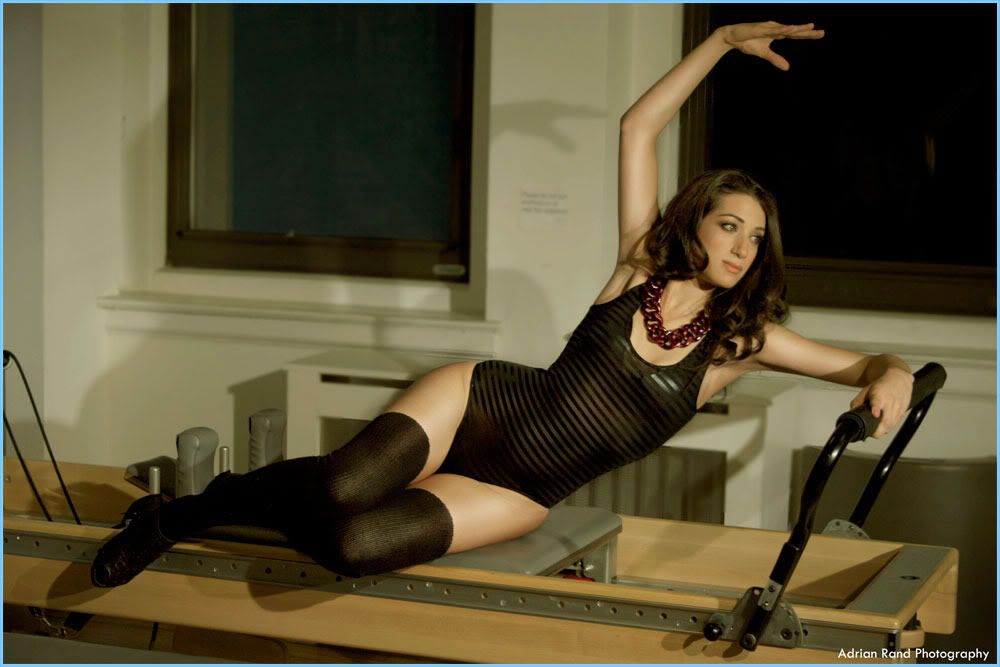 Pilates won't be the only sport we'll see Gruber and Anderson posing for. Adrian Rand Photography will be setting up a series of these shoots, including the girls hitting the links at a virtual golf course in midtown Manhattan.

You can see more from Adrian Rand Photography here, and get more style scoop at The Luxury Spot and Luxist.