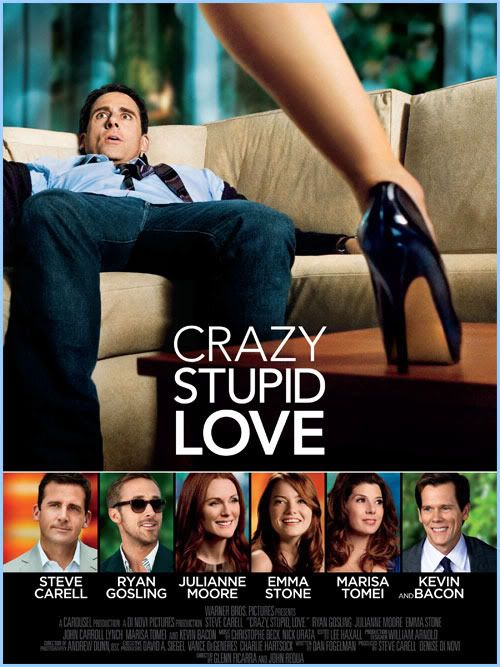 Steve Carell, Julianne Moore, Ryan Gosling, Emma Stone, Marissa Tomei and Kevin Bacon? Crazy, Stupid, Love had me hooked with the cast alone, but the film goes far beyond the famous faces portraying its characters.

After his high school sweetheart (Moore) asks for a divorce following her extra-marital affair with a colleague (Bacon) Cal Weaver (Carell) is involuntarily thrust back into a world of singles. Spending his free evenings sulking alone at a trendy bar, Cal is taken on as wingman and protege to handsome and swagger-filled Jacob Palmer (played with effortless sexiness by Gosling). In an attempt to help Cal get over his wife and start living his life, Jacob opens Cal's eyes to the many options before him: flirty women, manly drinks and a sense of style that can't be found at Supercuts or The Gap.

During his journey towards manliness, Cal's loved ones fumble through their own love stories, too. Cal's 13-year-old son, Robbie (scene stealing Jonah Bobo), is in love with his 17-year-old babysitter, Jessica (

ANTM'

s Analeigh Tipton in her first major film role), who harbors a major crush of her own... on Cal. And even Jacob's player mentality is challenged when he tries his best lines on a disinterested law student Hannah (Stone).

Crazy, Stupid, Love does for film what Modern Family does for television. It manages to captivate us with real family matters -- from the mundane to the serious -- and interject them with outbursts of laughter and lump-in-the-throat heartache. Each and every character finds a way to be both lovable and -- to quote the film -- an asshole, which couldn't be a more realistic depiction of what it's like to love someone.

The story line weaves all of the characters' loves together in a final I-didn't-see-that-coming realization, and even though it's one of my biggest pet peeves I couldn't resist clapping during the film's final moments, because I had fallen hopelessly in love with its message.

Crazy, Stupid, Love is in theaters on Friday July 29. Check out the trailer (and Ryan Gosling's abs) here:




And just for fun, here are a few stills of my favorite ANTM contestant Analeigh Tipton from the film: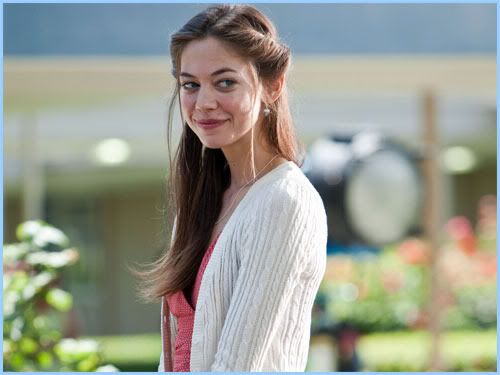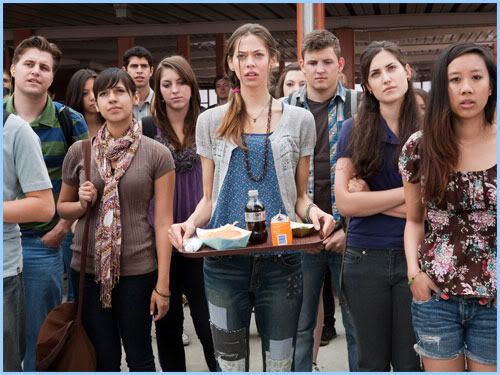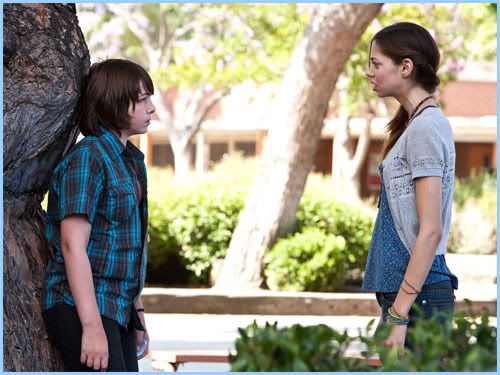 Do you plan on going to see Crazy, Stupid, Love? And how do you think Analeigh does in the film? Leave a comment!