Twelve girls remain in the competition towards becoming the winner of America's Next Top Model All-Stars, and in the next episode the models are reaching new heights!

During a photo shoot, the women are paired up and must handle the difficult challenge of modeling on stilts. The pairs are Dominique and Kayla, Angelea and Allison, Lisa and Bianca, Camille and Isis, Bre and Laura and Alexandria and Shannon.

Keep reading to see the girls' best shots (click to enlarge!):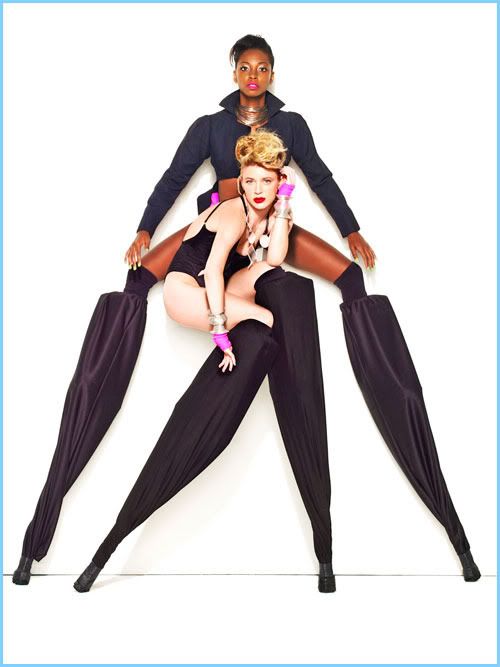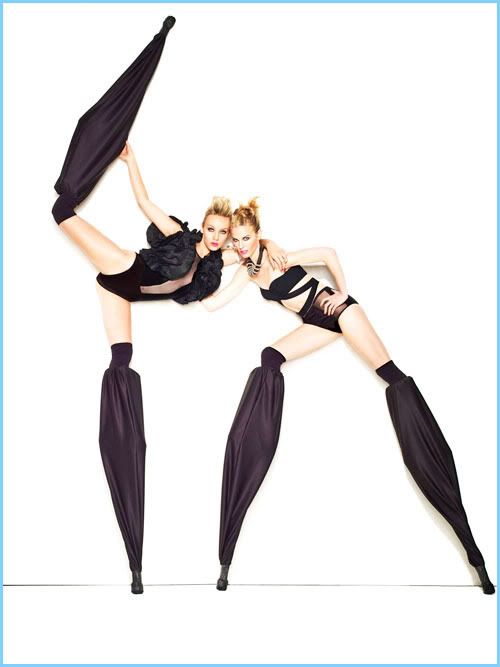 When I first heard the girls were modeling on stilts I was very skeptical, but I am pleasantly surprised with the results. I think they managed to keep the photos looking edgy and modern and not circus-like (which I was afraid of) and most of the girls are working some good poses.

Best photos for me would be Bre and Laura, although Bre's eyes are not even close to smizing. Angelea and Allison have a great shot, too. Tough to call the bottom photo without seeing the episode, but who do you think will get cut? Leave a comment!