Every month one of my favorite bloggers and Internet buddies, Roberutsu of Some Kinda Blog, does a beautiful roundup of all of the items he's coveting at the moment called "I Want It!"

I have been following his picks for quite some time now, and almost always wish I could snatch up all of the things he mentions. Now, Roberutsu has graciously given me permission to share his monthly posts with all of you starting with September 2011!

From Some Kinda Blog:

This month's feature is going back to black. Of all the items below, the most intriguing is the blk beverage. At first sight, one might think of the bottle design as a nice example of minimal black packaging. But it may surprise you to know that it is actually a clear bottle. Yep. The water is, indeed, black. According to reviews, it "tastes like water, but not exactly like water." Hmmm, sounds interesting. I am definitely blk-curious!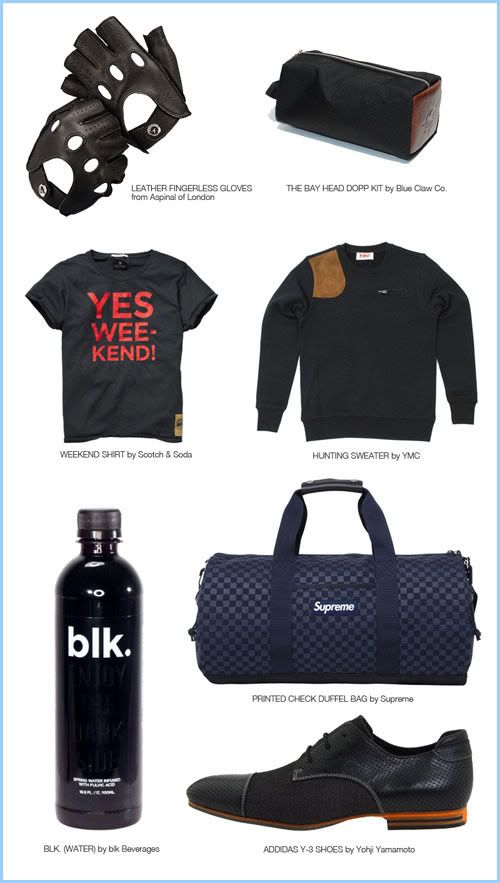 I'm personally jonesing for the Hunter Sweater from YMC. To find out the pricing info and where to buy this month's "I Want It!" products head over to Some Kinda Blog.

Which items do you want? Leave a comment!

Roberutsu is a graphic designer, photographer and director from the Canadian Plains. Get more of his favorites on his blog or follow him on Twitter @Roberutsu