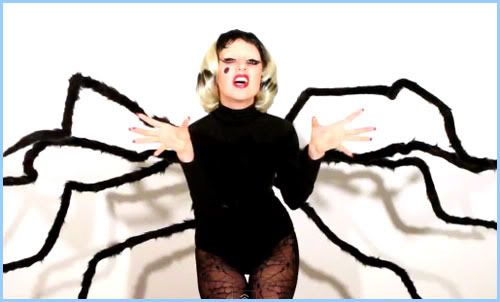 Happy Halloween, everyone! Although you probably got all of your tricks and treats out of your system over the weekend (aka you are hungover today!) there is still time to celebrate even if you're stuck in your cubicle on this Monday Halloween.

Check out some clever, cool and creative viral videos that have been floating around the Web that pay homage to all things spooky scary!

First up, watch this seriously amazing clip from The Hillywood Show, as its star and Lady Gaga twin (scarily similar!) sings a parody version of "This Is Halloween" from The Nightmare Before Christmas. The singing Kermit heads are a bonus.




The most annoying neighbor award goes to whoever rigged up their house to play a dazzling light show perfectly timed to LMFAO's hit song "Party Rock Anthem."




And finally, it may be rude to go around and smash people's pumpkins on Halloween, so why not let some professional filmmakers do it for you... in slow motion!




Happy Halloween!