When Bravo premiered the first season of their art competition series Work of Art: The Next Great Artist -- executive produced by Sarah Jessica Parker -- last year I was very skeptical as to how a show about all kinds of art would translate onto TV. After watching the show I was very pleasantly surprised with how the series turned out, which is why I am excited that season two is premiere next Wednesday, October 1 at 9pm.



Host China Chow and the Contestants


Bravo's Work of Art: The Next Great Artist is a creative competition series that seeks to discover new talent and shed light on the artistic process the typically occurs behind closed doors. Assembled in New York City under the watchful eye of art world elites, fourteen up-and-coming artists are ready to make their mark on the industry and battle it out for a solo show at the Brooklyn Museum and a cash prize of $100,000.

Returning to the show is host China Chow, along with judges Bill Powers, a New York Gallery owner and literary art contributor and Jerry Saltz, senior art critic for New York Magazine. World-renowned art auctioneer Simon de Pury adds his voice of expertise as a mentor to the contestants.

Each week, the contestants are tasked to create an original artwork in the medium of their choice, including - but not limited to, painting, sculpture, photography, collage, industrial design and performance art.

Keep reading to meet the contestants looking to take home the title of "the next great artist:"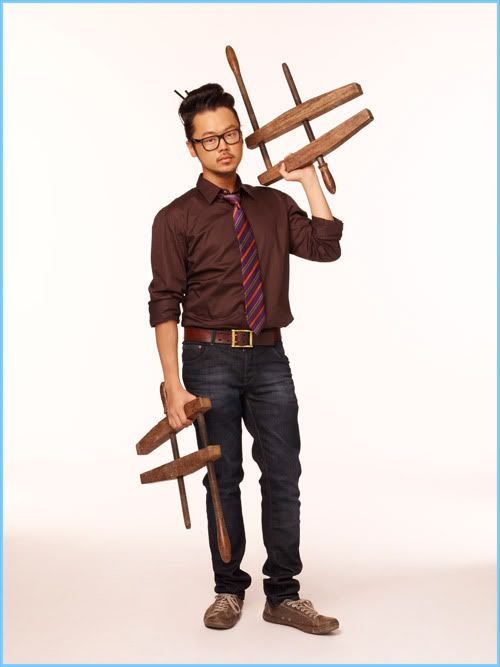 Leon, 31
Kedah, Malaysia

Leon has been profoundly and proudly deaf since birth. His first language was American Sign Language and as a child, he drew and painted incessantly, inspired by the colorful covers of music cassettes. Instinctively, his deafness has served as motivation to examine ways of telling a story through his artwork without speaking, reading, or writing.

Dusty, 32
Mountain View, AR

Dusty earned a BFA in sculpture and a degree in Art Education from Arkansas State University in 2001. In 2004 he graduated with an MFA in sculpture form Michigan State, with a year of studying art abroad under his belt. Dusty currently lives in Arkansas and teaches art at a public elementary school, as well as college courses in the evenings and throughout the summers.

Kathryn, 29
HOMETOWN: Brooklyn, NY

Kathryn earned a BFA in Photography from MassArt and a MFA in Photography from Yale University. While at Yale, she was awarded the Schickle-Collingwood Prize, and upon receiving her MFA, was the recipient of the Alice Kimball English Traveling Fellowship to conduct research on the history of anatomical dissection in Italy.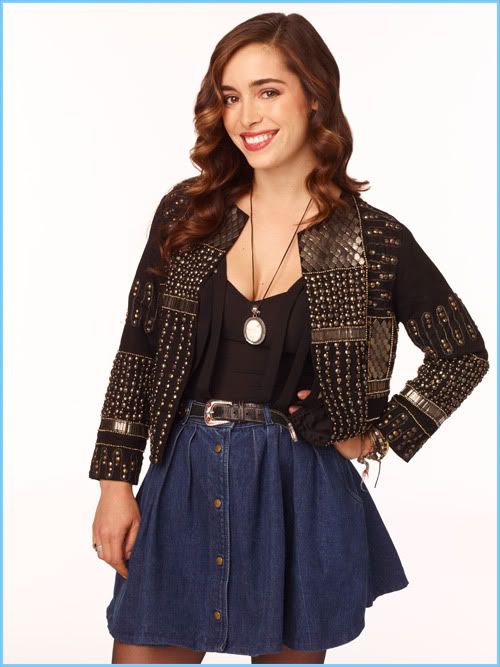 Lola, 24
Los Angeles, CA

A young artist of 24, Lola was born in Studio City, California. She grew up between Sydney, New York, and LA, where she is currently based. Lola studied sculpture at the School of the Art Institute of Chicago and received her BFA from OTIS college of Art and Design, where she won the Jurors Prize at their 2010 BFA show. Today she works with a wide variety of forms including sculpture, installation, drawing, and performance.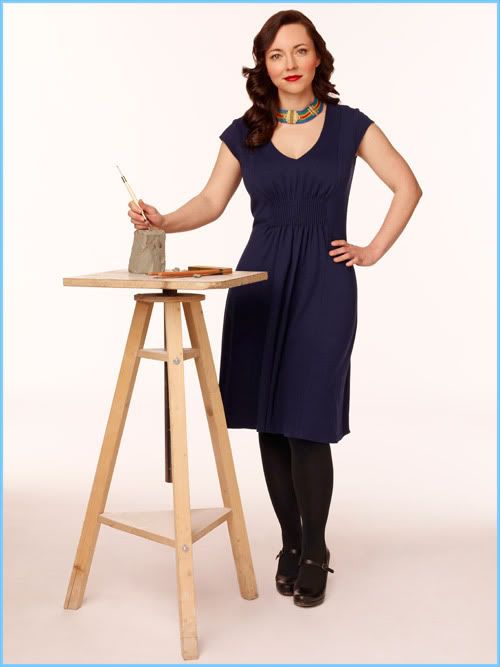 Sarah, 34
Cleveland, OH

Sarah focuses on installations and sculptures, which she believes are inspired by quotidian objects and spaces, copying, mirroring, and amplifying the chosen structures, creating tension between the original and the intervention. Sarah graduated with a BFA from the University of Michigan and continued her art education by earning a MFA at Cranbrook Academy of Art in Michigan.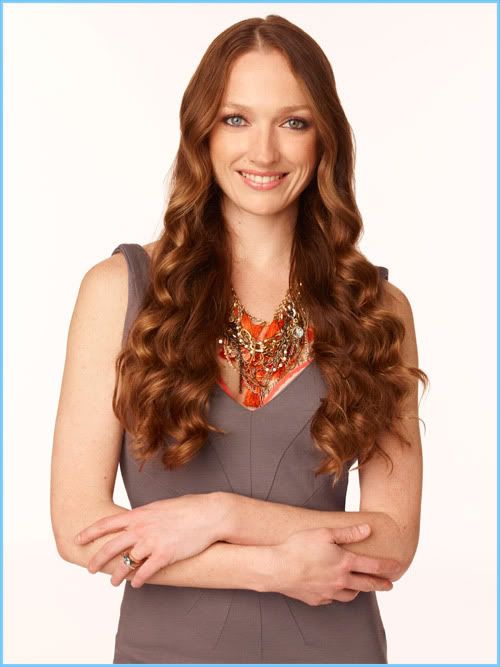 Jazz-Minh, 32
New York, NY

With a MFA from California State University, Long Beach, and a BFA from Cornish College of the Arts in Seattle, Jazz-Minh is a full-time artist who is known for her swift painting skills. She has received numerous grants and scholarships including a NYFA fellowship and an Elizabeth Greenshields Foundation Grant. Her work focuses on the human psyche and is often infused with organic elements.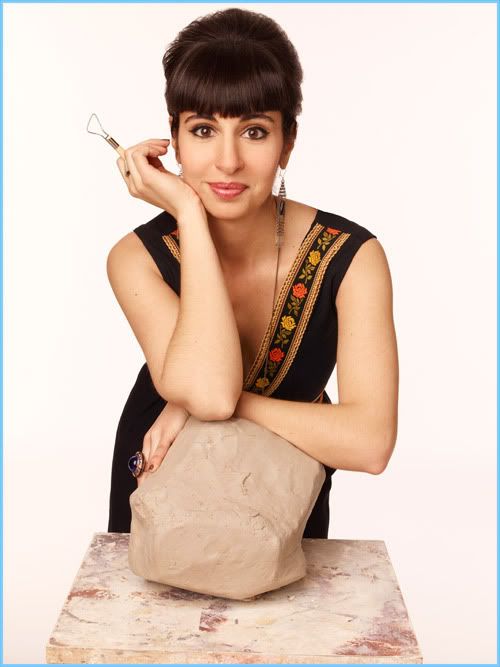 Kymia, 30
New York City, NY

Kymia graduated with a BFA from East Carolina University in 2003 and went on to study at the University of Florida. After receiving her MFA in 2006, Kymia left the south and moved to New York City to pursue her passion of the arts. Since, she has earned several prestigious residencies and awards for her art.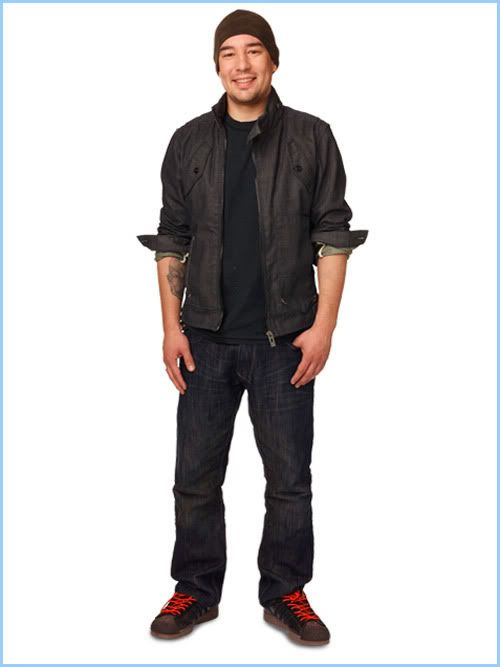 Tewz, 31
Chicago, IL

Tewz studied printmaking at the School of the Art Institute of Chicago, and is known internationally for his graffiti and street art. His work can be found on the walls of New York, San Francisco, and Chicago, and as far away as Prague, Sao Paulo, and Tokyo. He is the winner of the Cut & Paste Digital Design Tournament for Chicago in 2007 and more recently, the Mary Koga Award from the Japan America Society of Chicago.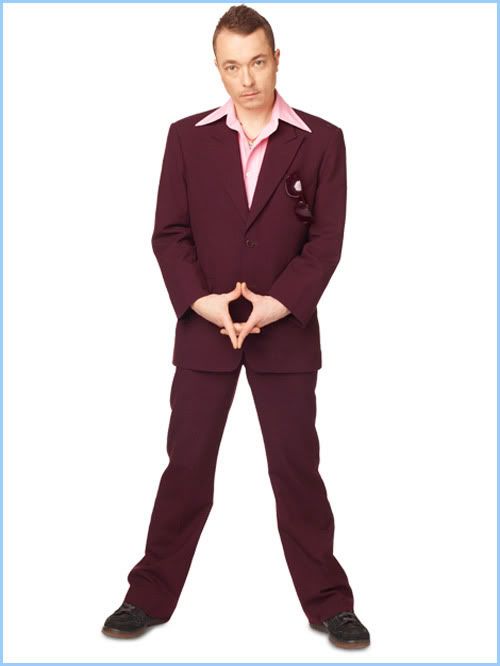 The Sucklord, 42
New York, NY

Specializing in bootleg action figures, illicit remix records, and low-budget sci-fi movies, The Sucklord seamlessly blends geeky nerd obsessions with street-level hipster cool. Running his art-racket as a legitimate business keeps him safe from the horrors of a "day job." Known for his "art toys," The Sucklord has been in designer toy world business since 2004 and revels in his self-proclaimed "art world outsider" status.

Ugo, 34
Paris, France

Ugo was born and raised in Paris before moving to Chicago as a foreign exchange student, and later spending a few years in New York City. Today he resides in Venice Beach, CA where he has participated in group shows at the Happening and Chalk galleries. He is currently preparing for his first solo show at the SnP gallery in Echo Park, CA. Ugo's foray in the art world started only six years ago when he took his skills in motion graphics beyond the computer world to explore creating art.

Sara, 26
New York City, NY

Upon completion of her BA from the University of Toronto, Sara moved to New York City where she cultivated a signature style of painting through the use of unusual mediums. Sara has dabbled in installation work, such as her participation in Thom Sokoloski's "The Encampment," on Roosevelt Island in 2007.

Bayete, 34
New York, NY

Bayete is an artist, photographer, and arts educator living in New York City. He began his career as a photojournalist for the Knight Ridder Newspaper Corporation, and has exhibited with The San Francisco Arts Commission, the Oakland Museum of California, MoMA P.S.1, the New Museum, the Zacheta National Gallery of Art (Warsaw, Poland), and the Goethe Institute (Accra, Ghana), to name a few. His collaborative film with the Cause Collective screened at the 2008 Sundance Film Festival.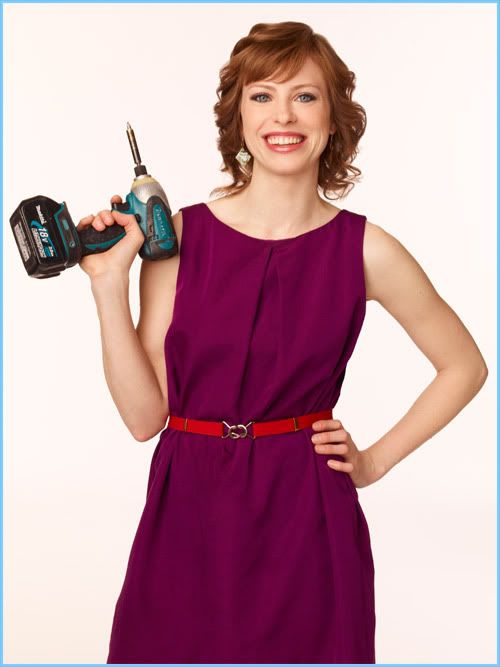 Michelle, 29
Bridgewater, NJ

A graduate of the School of Visual Arts in New York City, Michelle excels at taking risks and experimenting with various types of materials in sculpture. She currently lives in Brooklyn, NY. Being in New York has provided Michelle with opportunities to work for esteemed galleries including Zach Feuer Gallery and Elizabeth Dee Gallery, as well as assisting prominent artists including Marilyn Minter and Josephine Meckseper.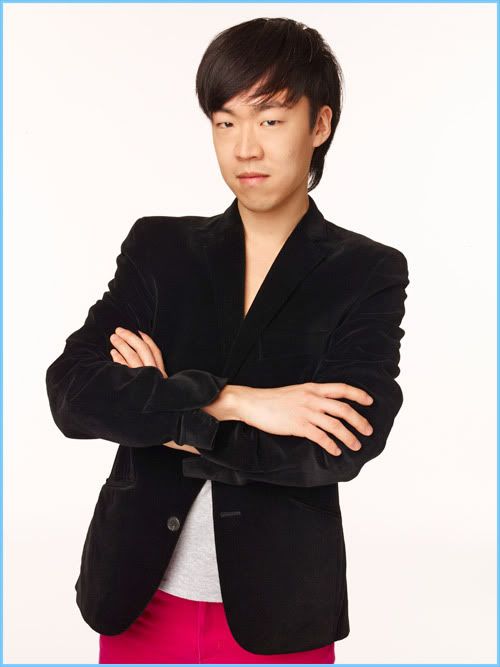 Young Sun, 28
Skokie, IL

As a global citizen, Young has studied at Goldsmiths College, London and is a graduate of the School of the Art Institute of Chicago. Young received a government grant to study new media art in Germany for a year in 2007. He then moved to New Zealand where he curated over 25 exhibitions while running a gallery. He was named one of the country's top ten emerging artists to watch by the New Zealand Herald's Canvas magazine.


Joining the expert judging panel each week are professional artists and taste-makers known for challenging the mold in the constantly evolving art world. Guest judges include Adam McEwen, Jeanne Greenberg Rohatyn, KAWS, and Mary Ellen Mark.

Work of Art: The Next Great Artist returns on Wednesday, October 12 at 9pm on Bravo. Will you be tuning in? Leave a comment!