The hit design competition series Project Runway is getting a little sister of sorts, as Lifetime preps to debut the spin-off Project Accessory tomorrow, October 27 at 10:30pm following the Project Runway season finale.



Hosted by actress and model Molly Sims, 12 designers will compete and showcase their unique vision for accessories, and show audiences how to transform any outfit. The designers must dazzle Sims and the judges -- designer Kenneth Cole and InStyle Editor Ariel Foxman -- with their one-of-a-kind jewelry, belts, bags, shoes, headpieces, etc. with the help of lifestyle expert Eva Jeanbart-Lorenzotti as their mentor.

Guest judges for the first season of Project Accessory will include some stylish celebs, like Emmy Award-winning actress Debra Messing and Fashion Police host Kelly Osbourne.

The winner of Project Accessory will receive $100,000 from eBay Fashion to start their own line, a feature spread in InStyle and a year of professional runway hair styling courtesy of John Frieda Precision Foam Color.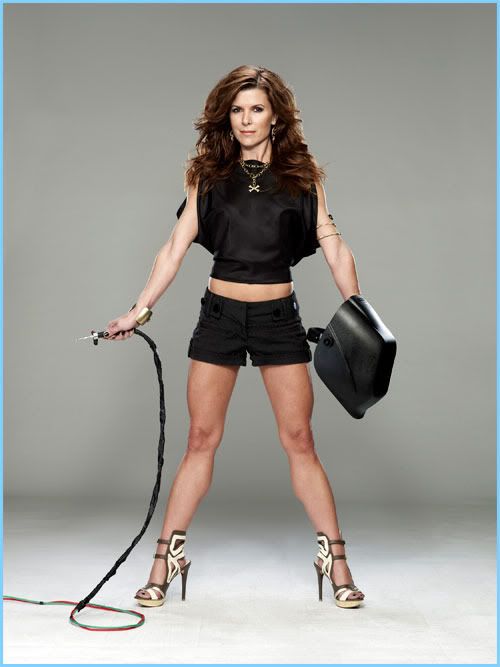 Shea Curry

Actress-turned-jewelry-designer Shea Curry began hand-making jewelry in her trailer on the set of The Princess Diaries 2 – The Royal Engagement. While working in the film, she made a unique piece of jewelry for each female member of the cast and crew. But it wasn't until she designed her own pink wedding dress, bridal jewelry and bridesmaids' jewelry, which was featured in InStyle Weddings magazine, that she really began taking her design seriously.

Andrian Dana

Adrian Dana began his design career at age 17, creating church hats for his mother. Since then, the milliner has studied at Parsons School of Design and attended The American College of Applied Arts in Atlanta. Adrian later moved back to New York, where he joined I.N.C.'s creative department for Macy's and spent time working as Isaac Mizrahi's personal assistant. He also worked for Banana Republic, Calvin Klein, Donna Karen, Limited Design Studio, BBDO, Avon Corporate inc, MTV, Audrey Smaltz, Aldo Hat Company and Nordstrom.

Rich Sandomeno

Influenced by his multi-generational roots as a heavy-duty diesel mechanic in the post-industrial wasteland of east New Jersey for 15 years, Rich Sandomeno's aesthetic was formed early on by his love for machines and the decaying urban cityscape, as well as the obscure and organic. Jewelry making began as a hobby, but the growing interest from friends and collectors alike led Rich to the path of designing accessories.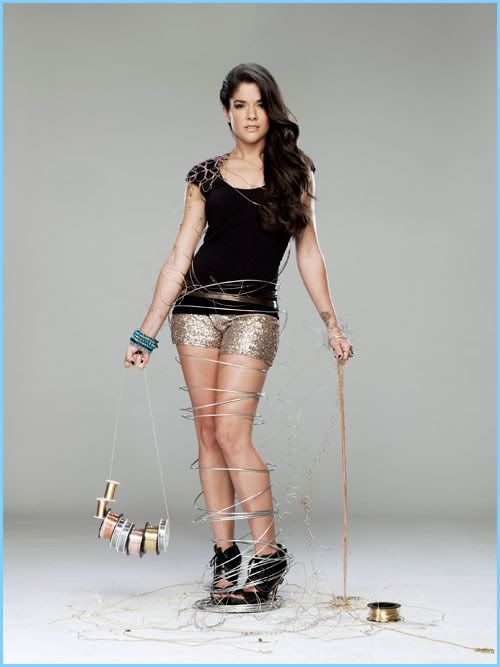 Nina Cortes

Named one of Sofi Magazine's "33 Emerging Creative Minds to Know" in 2011, Nina Cortes was born and raised in Miami by her Cuban family. The tomboy-turned-popular-cheerleader didn't discover her design ability until she took a jewelry and metalsmithing class while in college. After that, she began creating jewelry as a hobby and soon started selling her wares to friends and family.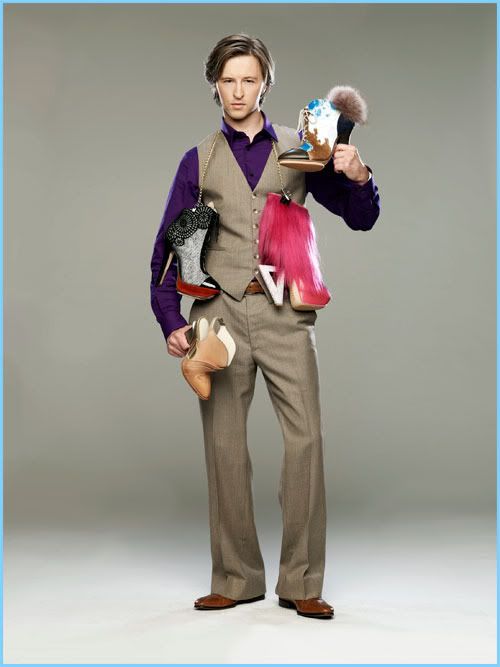 James Sommerfeldt

Originally from Denver, James Sommerfeldt currently lives and works in Chicago, Illinois. His affinity for design began at the age of five, when he was inspired by the magic and enchantment of Sleeping Beauty and Cinderella, who instilled in him a sense of grace and enchantment. His father, a design engineer, taught him design principles and fundamentals of engineering solid construction. Together, they built custom furniture to suit his mother's taste.

Diego Rocha

Diego Rocha is a Brazilian-born handbag designer who started out in accounting in the financial field in Sao Paulo, before he began chasing his dream. His mother was a patternmaker, and he grew up playing with needles, scissors and colorful scraps of cloth. Diego is inspired by interesting skins and animals, influenced by growing up in a country known for its huge variety of unusual wildlife.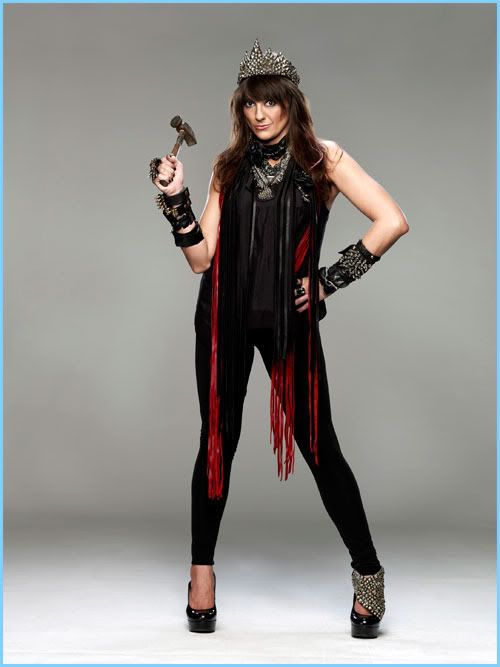 Nicolina Royale

Nicolina Royale's design career began as a child, when she used to dig through junk drawers or through her grandpa's toolbox to find a treasure, take it apart and create a piece of jewelry from whatever she was able to find. From the age of three, she competed in beauty pageants, winning crowns that later served as an inspiration for her line's signature brand, logo and designs. At seven, a trip to Paris and London inspired her craze for fashion, art and design.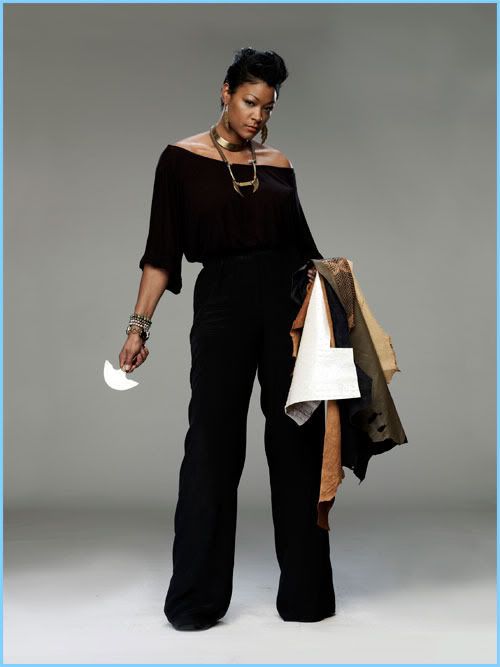 Kelly Horton

Originally from Philadelphia, New York City–based handbag designer Kelly Horton has designed a line of handbags inspired by the lifestyle of the metropolitan woman. A self-taught designer, Kelly first made her way into the world of fashion not as a designer, but instead as a support assistant for fashion guru Jeffrey Kalinsky, the director of designer merchandising at Nordstrom's as well as the owner of the popular boutiques Jeffrey's, Bob Ellis Atlanta and Jeffrey's New York.

David Grieco

A former collegiate football player for University of Alabama, David Grieco is a self-taught designer who has been a fine-art sculptor for over 17 years. He is the creator of The Justice Bodan Collection, which initially launched with a line of belts and has recently expanded to include bags, jewelry and gift items. Justice Bodan is a fictional character who travels the world, journaling his experiences.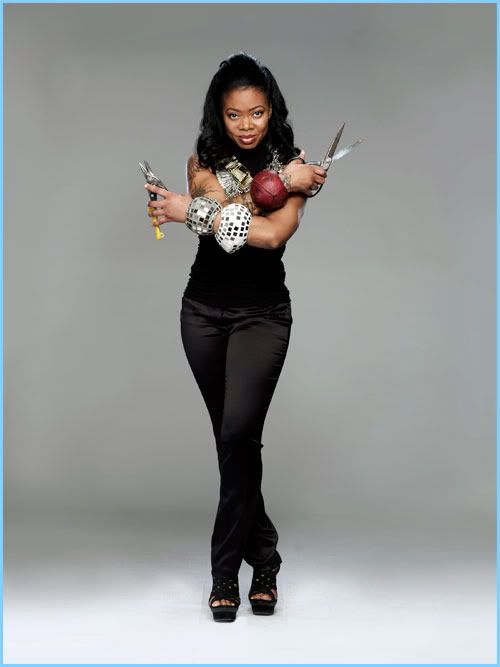 Cotrice

Cotrice founded her Atlanta-based studio, The Cotrice Collection, in 2000. The line is inspired by all things earthly, with a logo patterned of intertwining leaves, enveloped within a globe that protects its contents. Her designs first appeared in the pages of Upscale magazine and were featured at Brooklyn Fashion Weekend.

Brian Burkhardt

Brian Burkhardt is a graduate of the School of the Museum of Fine Arts and uses his sculpting background in the creation of his jewelry. Burkhardt is co-owner of the jewelry company Triian, with wife and fellow sculptor Trisha Brookbank. The two recently had their first child, a little boy named Oliver. Burkhardt's work has been featured in publications such as Nylon, Time Out New York, Miami Modern Luxury and Cravings Magazine.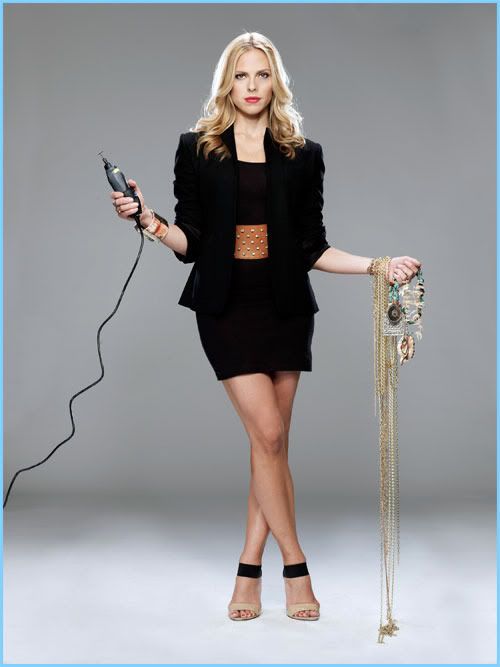 Christina Caruso

At an early age Christina Caruso knew that she wanted to work in the fashion industry. When other kids were getting summer jobs at the mall, she was applying for internships. While in high school, she interned with Isaac Mizrahi and got her first taste of the fashion world. Caruso attended Parsons School of Design, where she was encouraged to focus on accessories. In her senior year, Caruso started making jewelry and hand-knit bags out of her apartment. At a downtown party, her bold jewels attracted costumer Patricia Field.


Sounds like an interesting concept, right? But can a show just about accessories hold audiences attention like its big sister? We'll have to see when Project Accessory premieres Thursday, October 27 at 10:30pm on Lifetime.

Will you be tuning in to Project Accessory? Leave a comment!