Yes! More info about the upcoming movie for The Hunger Games!

InStyle got some big-name designers like Christian Siriano, Tommy Hillfiger, The Blonds and Charlotte Ronson illustrated their imaginative designs for Katniss Everdeen's "girl on fire" gown.

Check 'em out on our Tumblr!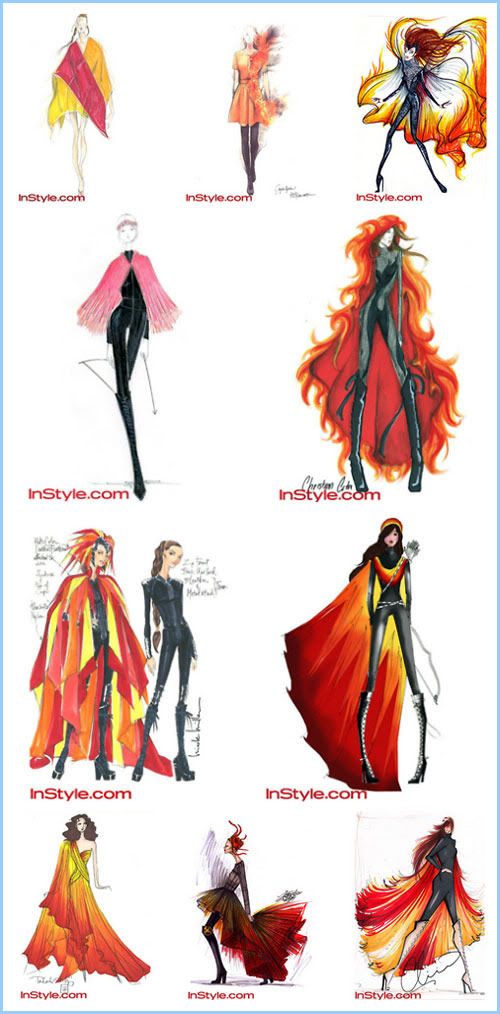 Amazing! I think that Christian Siriano's or Charlotte Ronson's are my favorites. Which one do you like? Leave a comment and follow us on Tumblr!