My buddy Eric was in town from Philly this past weekend and gave me a cool, little gift. He knows I'm a big

Project Runway

fan, and he made me a button of Stella from season 4 that says "leatha" on it. I think it's hysterical.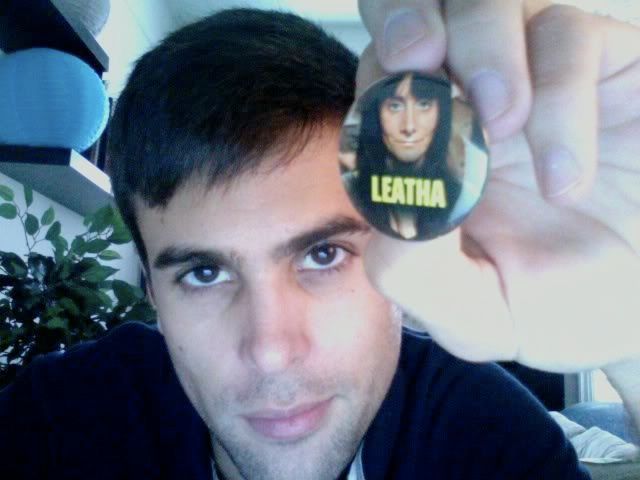 So, I got to go to my very first fashion show during fashion week tonight (it was for Jordache and the clothes were fug) so I thought I would wear the pin and see if anyone picked up on it. Just for shiggles... No one at the show noticed it, but I did see a ton of my fave reality show folks. I was 6 seats down from Ms. J. of

ANTM

fame and both Dani (winner of Cycle 6 of

ANTM

) and Perry (from

Make Me a Supermodel

) walked in the show (pictures below).

The best thing happened though on my way home from the venue. I was walking about 2 blocks from my apartment when, out of the corner of my eye, I see Stella walking down 8th avenue. She was walking her dog and I knew I had to talk to her. I said,

"Stella!"

and she said,

"*Stella voice* Yea?"

I said

"Hey, I'm Patrick. I'm wearing a pin of you. Leatha'."

She got a total kick out of it! I told her that my friend made it and that I loved her on

Runway

and she told me about her new shop that she's opening on the lower east side. Clearly we took a pic.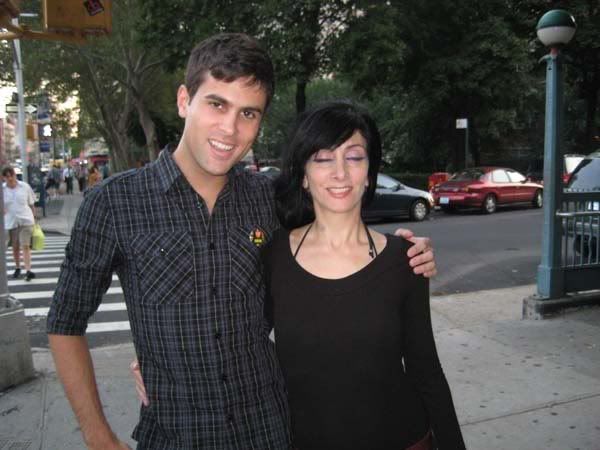 Attempt #1 with eyes closed (then the camera died!)



Re-do with the camera phone (THANKS, BRIAN!)


Stella was mad cool, as expected, and asked me to send her one of the pins. I said, "

just take this one"

and she said

"no, I couldn't"

and I said

"No, you want it, don't you?"

and she said

"Ya. Ya, I do!"

So I pinned her with her leatha pin and off she went! I immediately called Eric to tell him that he is now famous.

How funny is that?! Maybe I'll see the pin on the reunion special! You rock, Stella!

Here's my pix of the runway show:



Just another ridiculously random day in my life.



Related Things:



---