Are You Smarter Than a Fifth Grader

was/is a pretty popular show (I honestly have never watched, shocking) but this new quiz I found takes it two grades lower to see if you can do something that is expected of a third grader: Name and locate the 48 states in the continental US.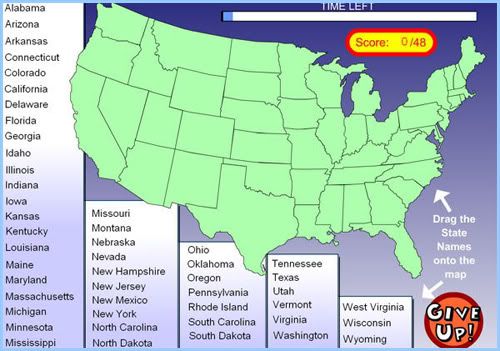 As soon as the game begins you have a set amount of time to drag and drop the names of the states onto their correct place on the map. Click here to take the test.

Now, I don't want to toot my own horn about how quickly I was able to do this, but... *toot toot* I've always had a knack for geography.

My little tip to you is this: Start with Maine (if you know where that is) because it took me like 30 tries for it to tell me I was right when I was.

So, are you smarter than a third grader? Leave a comment!