Finally! Some

Project Runway

news worthy of talking about! Lifetime, the show's new home, announced today that they will air a 2-hour special "Project Runway: All Star Challenge" before the Season 6 premiere on Thursday, August 20 at 8pm.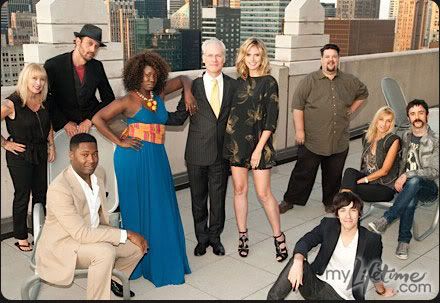 The past contestants include Daniel Vosovic (Season 2), Santino Rice (Season 2), Jeffrey Sebelia (Season 3), Uli Herzner (Season 3), Mychael Knight (Season 3), Chris March (Season 4), Sweet P (Season 4), Korto Momolu (Season 5), with the
winning designer taking home a $100,000 prize.

The all-star challenge is a great way to ease older

Project Runway

fans from the show's old home on Bravo to its new home on Lifetime. The familiar faces and challenges will make viewers feel comfortable in their new space and hopefully keep them coming back for the new season. I'm very excited for Runway to return, and to see my fave cast designers go head-to-head.
If you ask me they should have done an entire season with past contestants. I would be totally hooked on that.

Will you be watching

Project Runway

when it debuts on Lifetime? Who do you think will win the All Star Challenge?