I can't even remember why we did it in the first place, but my coworker, Jacki, and I wrote "yuck" on a Post-It Note with an arrow and stuck it on our TV. Consider it a contemporary take on the "I'm With Stupid" t-shirts.

It's been providing us with endless laughs all day. Every time a new person comes on the screen it's a new, unique reason to chuckle. Jacki took some pix from

The View

this morning...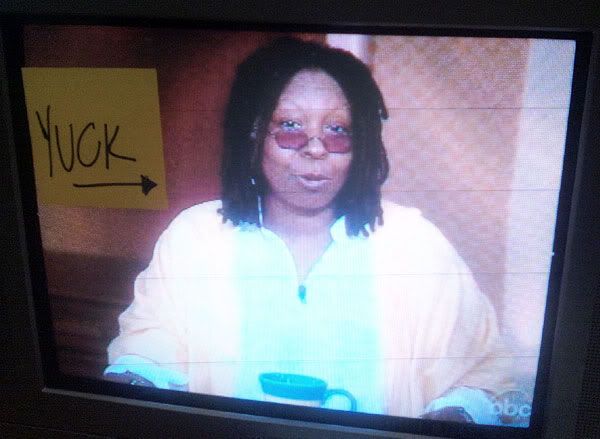 If you're ever feeling down just slap a Post-It with a rude saying on your TV and enjoy!