As 2009 comes to a close there are countless numbers of "best of" lists coming out. One of the galleries that I look forward to the most is the Year in Pictures from MSNBC.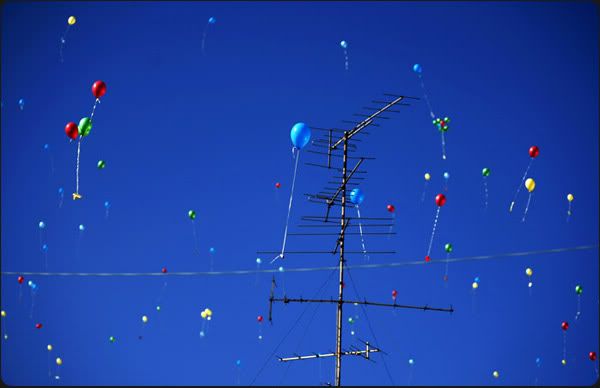 Photo: Muhammed Muheisen/AP
Check out the gallery of 2009's best news photos with some great audio commentary from NBC's news anchors. Plus there are 2009's best sports photos, too. My favorite is this shot of balloons and an antenna by Muhammed Muheisen of the Associated Press. What's yours?