I went on a scanning binge when I was at home for Thanksgiving and dug up some really fun and old photos from my family's stash. This is one of my all-time faves.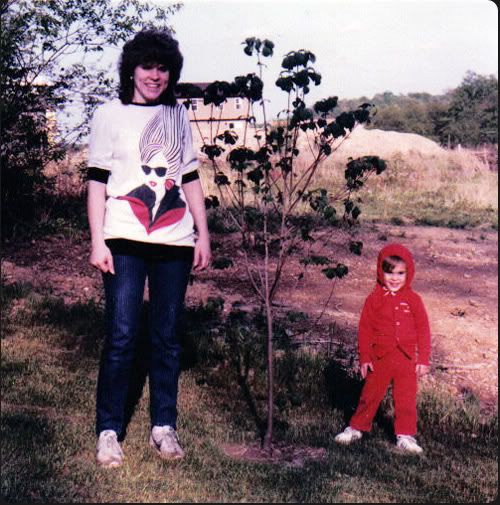 This is me and my mom in our front yard of our old house. We had just planted that little tree.
I was probably 3 years old or so and what a little nugget I was! This must be where my love of hoodies first originated. Also, can we talk about my mom's shirt? How can I get one like that today?!