There was a major rain and wind storm in NYC last night, which was a perfect opportunity to go see

Shutter Island

at the theater. It was also the perfect opportunity to take pictures of the seemingly endless string of mangled umbrellas along the way.

These are the pics I took on Broadway between 14th and 13th street... One block. Behold the carnage: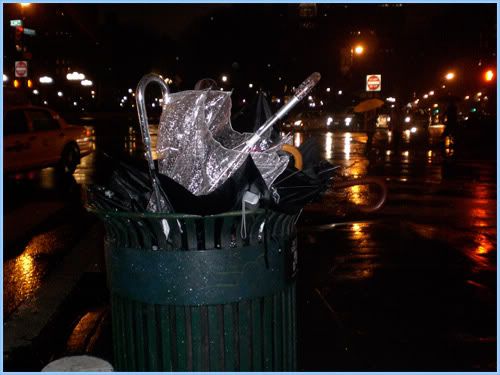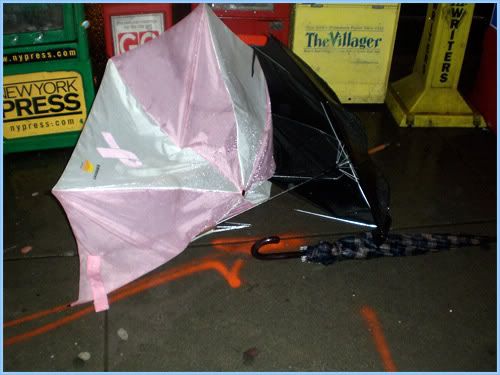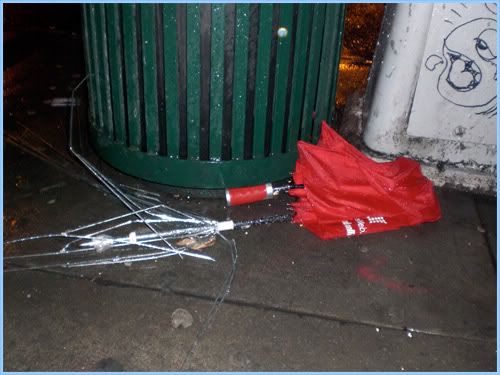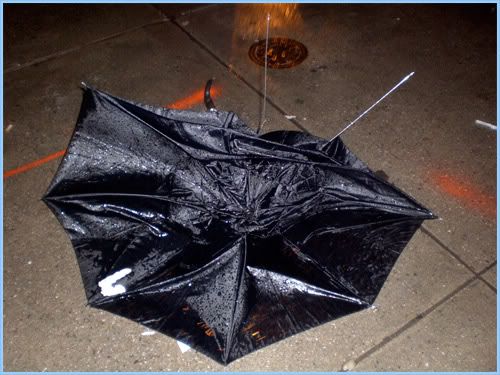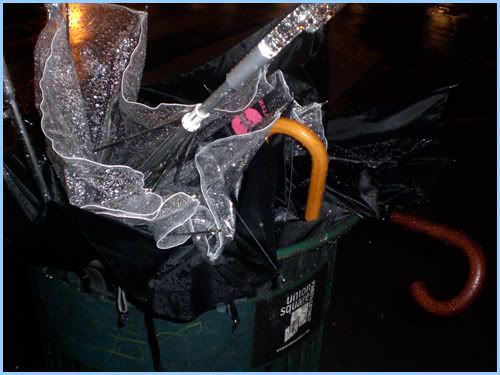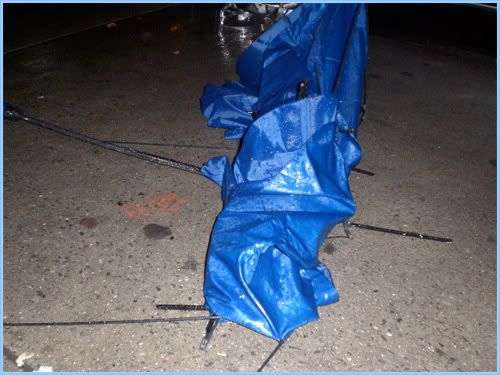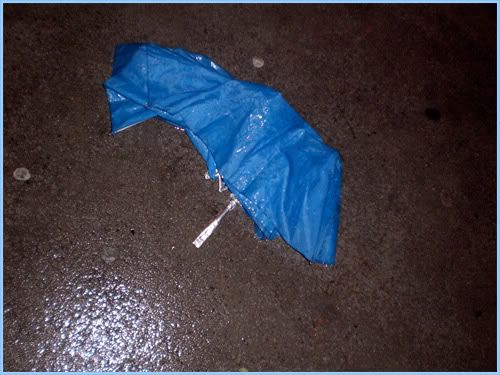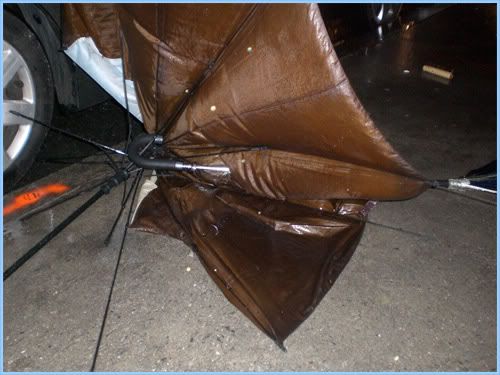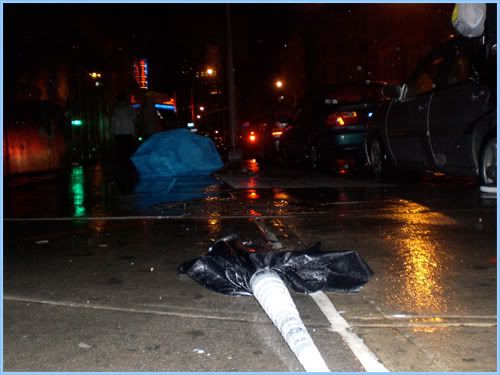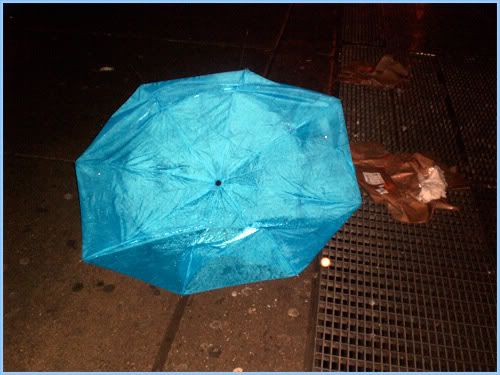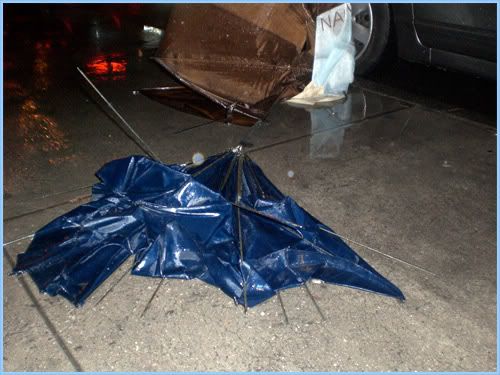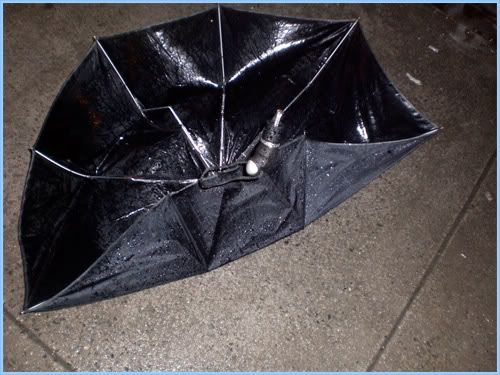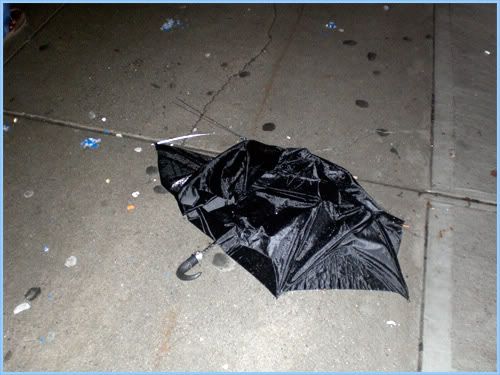 Hope you weren't one of the unfortunate victims!