I'm totally loving the new opening credits for

America's Next Top Model

. I think they're fun, fresh and funky!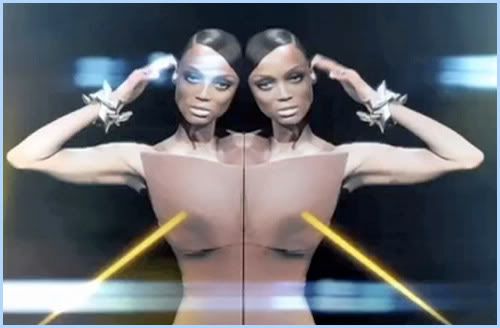 Fear the 2-headed laser-boobed Tyra!


The new open features

Tyra Banks

and the potential models grooving and posing with lasers and mirrors. I wondered how much of the open was real and how much was special effects, and thankfully Ms. Banks posted this behind-the-scenes video on Tyra.com from the shoot. Check it out...




Love seeing Tyra in action. Also, how skinny did she get? She looks great.