Every Friday between Memorial Day and Labor Day I'm going to be featuring "guest bloggers" as a part of my "Summer Fridays" series. This summer's first entry could not be more appropriate. As the weather starts to get warm, put your sock-less feet up and check out this entry from Billy Nastyn.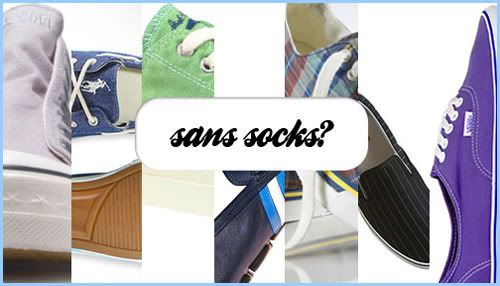 It just looks hip to not have socks on in the spring and summer. Who doesn't like to appear to be comfortable and fashionable while spending time outside? The problem is that nobody wants to deal with stinky feet, so unless you want to end up having your own personal

Lindsay Lohan

Talcum powder incident, you shouldn't go unprepared.

There are some great products out there and even some quick fix antidotes that can slip right in and save your soles. Whether you are a frequent sans socks aficionado, or new to the movement, it's worth exploring your options. Here are some suggestions:



Terry Cloth Insoles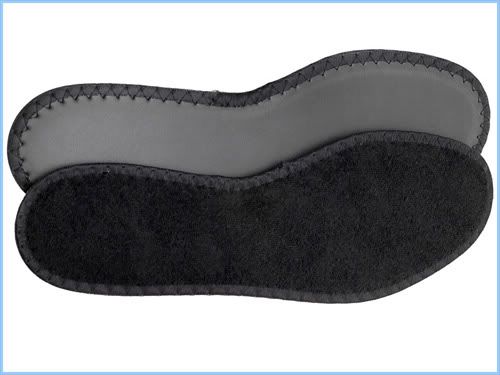 Terry cloth is the stuff of puppies, kittens, and newborn babies (joy!). This is what you want meeting your feet. ALDO sells an amazing insole insert that is not only easy to throw on for the day, but easy to pull out and toss in with your wash. Topped with the attractive terry cloth and a nice gripped rubber bottom, this padding not only creates comfort, but absorbs what you don't want lingering on you or your shoe.

Cotton No Show Footies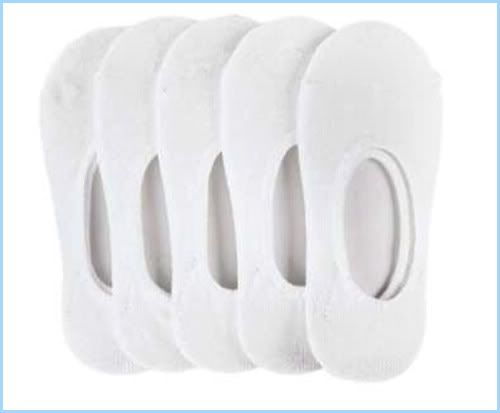 If you, like many people, can't let go of the idea of socks, here is your next option. Journeys has a great pack of these No Show Footies in either black or white, so take your pick at what you'll be hiding. These provide the barrier in a familiar cotton form that you know so well, while also providing a low enough cut to be completely hidden even in the deepest of boat shoes.



Nylon No Show Socks





When you're sporting a dressier shoe or find yourself tight on toe space, you may not have the luxury of the thicker cotton. This is where American Apparel's No Show Socks made out of sheer knit nylon come in handy. They are a touch on the "stockings" side (they remind me of grannies and lunch ladies), but if you can slip them off before anyone sees them, you'll be happy you spent the day with them on.



Improvise!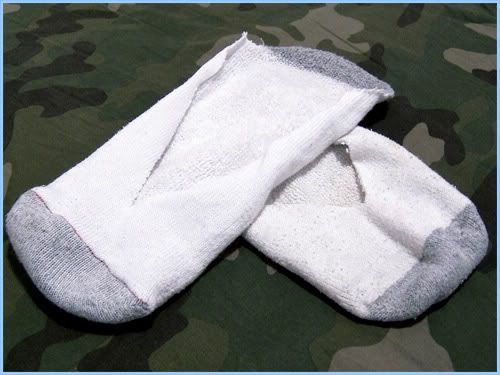 And finally, if you are rushing out the door and say "You know what, screw you socks!", you can let out some pent up anger by grabbing some scissors. Take your cheapest pair of socks and slice along the heel up towards the toe end creating a pocket for your feet. Voila! Not a penny spent and you saved yourself a trip to the store! That's what I'm talking about.

So, get out there and bare a bit of ankle this season and attract some looks, but for your sake and the sake of whoever is waiting at home let's avoid direct skin contact. Your shoes will thank you later!



Thanks, Billy!

Read all of the Summer Friday entries here