Attention, possessors of sweet tooths (teeth?)! I am moderately obsessed with these small, but mighty treats taking over the Big Apple. They're called CUPS Cookies and let me tell you -- they are delicious.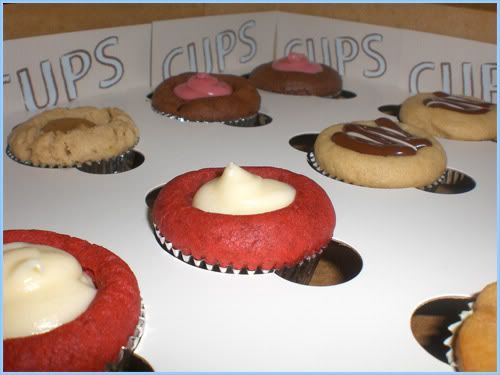 CUPS Cookies NYC



Don't let the name or the photos fool you, these tiny confections are actually small, soft cookies shaped like cupcakes and topped with yummy flavored icing. Cute, right?

The cookies are not only set apart by their look, but by their unique flavors. Check out the sample dozen that I received: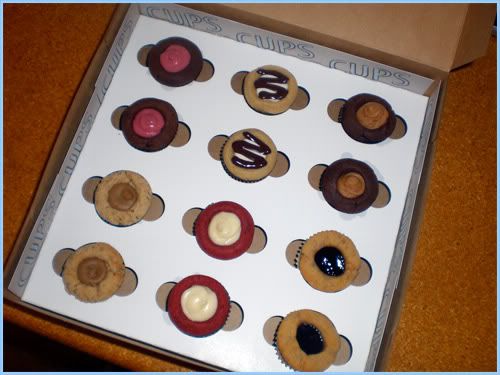 One dozen CUPS Cookies





My sample included

Lunchbox

(peanut butter cookie with jelly topping),

Sugar-Oated

(oatmeal cookie with cinnamon and sugar) and my favorite,

Campfire

(basically a s'more in cookie form!) Yes, please!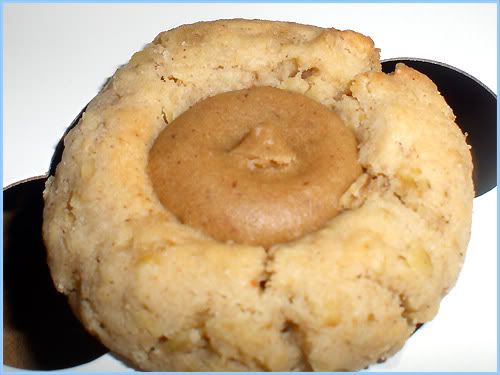 Sugar-Oated CUPS Cookie





CUPS Cookies sell for $20 a dozen and are currently available in most of Manhattan. You can see more of the flavors or place an order on CUPS Cookies website, or you can find them on Facebook to stay up to date on the latest news in deliciousness.




*Full Disclosure: CUPS Cookies provided me with complimentary treats, but I wouldn't write about them unless I loved them!