I just moved into a new apartment at the beginning of July (no, not the one with the huge roof deck) and I am so excited to personalize it... but I'd like to get your opinion on everything, too! First up, the kitchen. It's in pretty good shape, but as pointed out this Summer Friday post, everything needs a good paint job.

Here's our current kitchen space as is: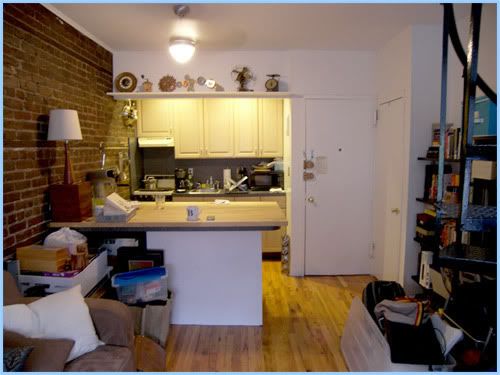 Clutter aside, the kitchen opens up into the living room and features exposed brick, light wood cabinets and butcher block. There's a silver ceiling fan above the island and we'll be putting antique-type items on the shelf above the entrance.

We're looking to paint the door wall, shelf overhang wall and the front of the island. So, what color should we paint? Here are some options: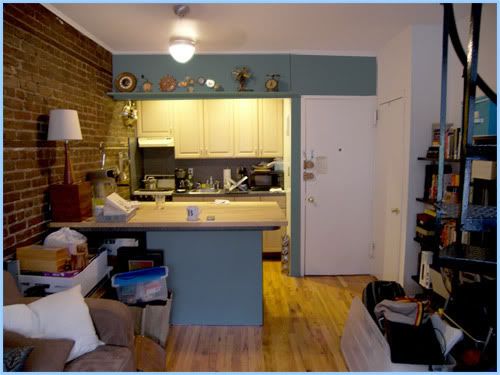 Teal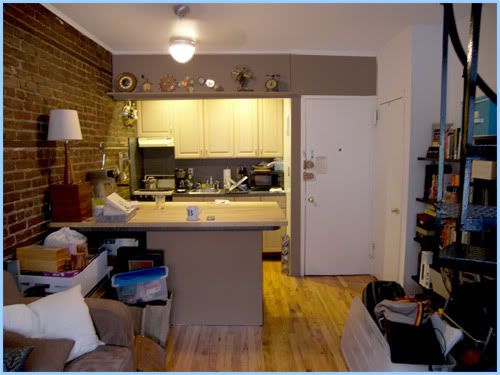 Tan/beige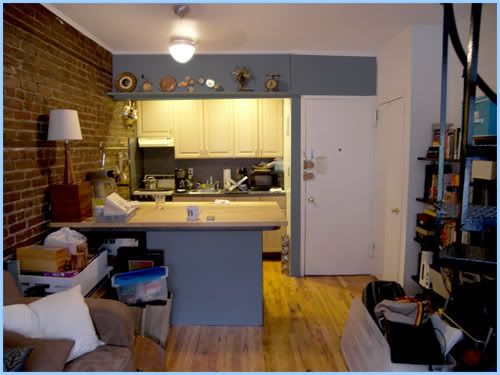 Slate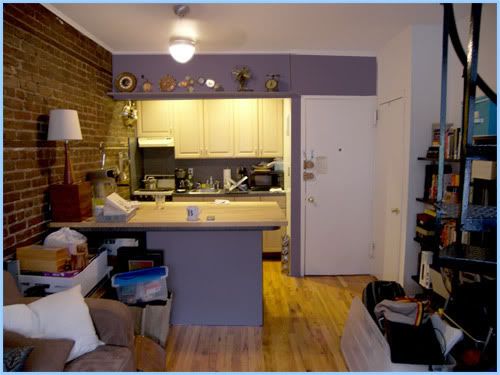 Purple/lavendar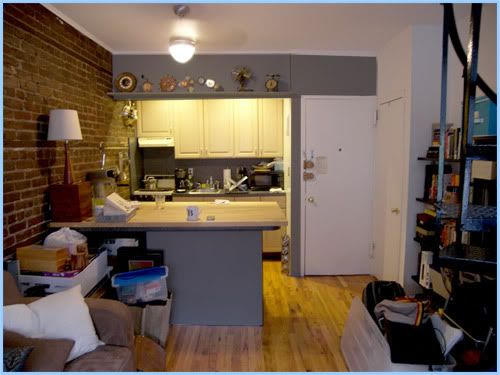 Gray


I'm already partial to a few of them, but leave a comment and let me know which ones you like the best and why! I'll post some after pictures next week.