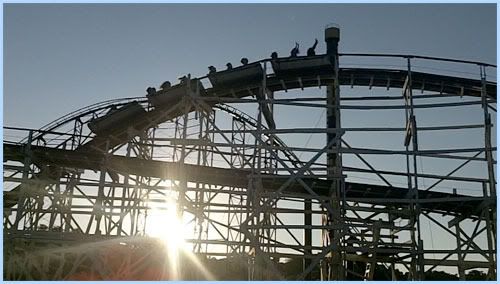 As I mentioned in a previous post I was back home in Pennsylvania this weekend and took a trip to Kennywood Park. I also got a new video camera last week, so this was the perfect opportunity to try it out. Check out a few of the clips I took while riding the rides and playing games at Kennywood.

A nighttime ride on the Bavarian Swings




Riding the awesome wooden coaster the Jack Rabbit




Kevin, Maura, Erin and Mom playing Golden Goblet. Watch the little boy try to steal the ball from my mom. She wasn't having it.




Maura plays the ring toss with unparalleled skill.




Fun, right? We had a blast and it was so much fun to scream my head off on the roller coasters. You can see a few photos I took of the coasters here.