I asked everyone what color we should paint our bedroom, you voted, and then we didn't listen to your opinions and picked a completely different color!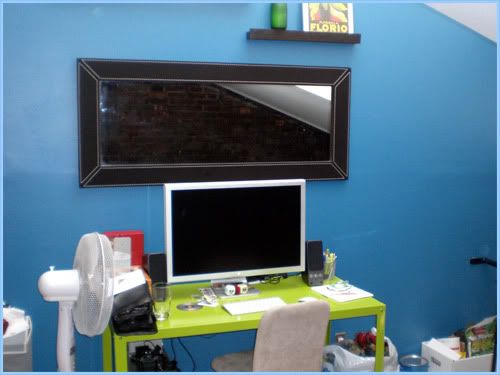 This isn't the best photo, but you get the point. The color is "Santa Monica Blue" by Benjamin Moore and is a bright blue that drastically changes shades as the day goes on.

The photo above was taken in the morning when the sun from the sky light makes it super bright and cheery. At night the walls are rich and soothing. I love the color because of it's youthful feel and energy, but somehow it's sophisticated (at least to me) at the same time.

Honestly, we bought a gallon of the "saturated aquamarine" color from the voting post, but it was absolutely disgusting on the wall, so that was quickly painted over!

What do you think?