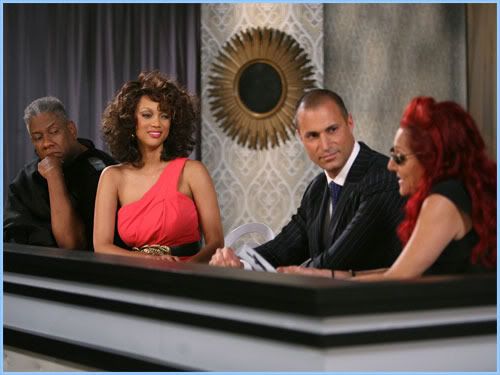 Mathieu Young / The CW


It was the big makeover night on this week's episode of

America's Next Top Model

(click here to see the results), but the girls'
excitement quickly fades when they realize there is also a surprise elimination upon receiving their new looks. After the makeovers the girls hit the beach for a fallen angels photo shoot.
Stylist
Patricia Field
stepped in a guest judge.

Check the vlog for the full recap:




Terra was eliminated immediately following the makeovers.


Panel Order:

Ann

Kayla
Chelsey
Chris
Rhianna
Liz
Jane
Kacey
Kendal
Esther

Bottom Two:

Lexie

Sara (eliminated)

What did you think of tonight's elimination? Did the right girl go home? Leave a comment!