By Chris Lee, Contributing Writer

With autumn officially beginning, the weather seems to change faster than you can change your own outfit. Some mornings you feel like you need a jacket, others a sweater, and sometimes, just a shirt feels right. What can you layer to keep up with the temperature and still match everything? Your basic black cardigan fits the bill.

From runways to the mall, cardigans for men are becoming more and more popular. They add a much-needed style boost, plus a layer of warmth that you can take off during the day if you want to cool down. At the same time, you can add much more variety to your wardrobe by investing in one with a great fit.

Every guy needs a black cardigan like this one ($49.90 at Express) because it matches everything.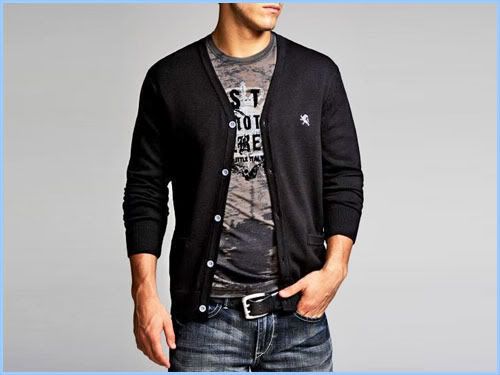 Express V-Neck Pocket Cardigan


This cardigan features a great v-neck style and medium sized buttons. With slit pockets on the sides, you can even get a little more pocket room for when you need it. Roll up the sleeves of the cardigan and tuck over some of your shirt to rock a classic look.

The basic black cardigan can go over a t-shirt, plaid button down, fitted Henley, or a shirt and tie. You can even add a jacket over your entire outfit once winter hits. The versatility of the basic black cardigan allows you to dress up or dress down any outfit you have.

If you want to add a little more flare to your black cardigan, check out this military inspired one ($88 at Express) that also matches almost everything in your wardrobe.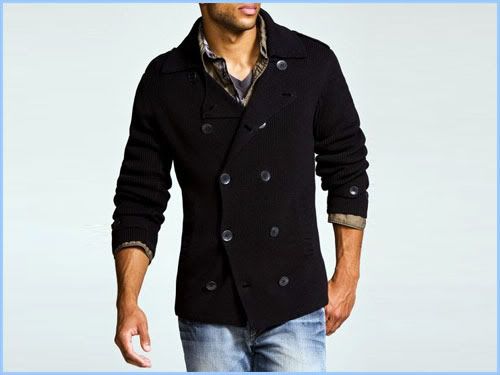 Express Button-Front Military Cardigan


Again, Express seems to get the cardigan right. This one comes in a heavier than medium weight that works for most occasions. Given the past two years of military inspired fashion, this one brings that same trend to a subtler platform. Plus, the pea coat style collar and button detailing gives a little more edge to your outfit than the basic black.

Outside of basic black, many stores and designers offer a variety cardigan styles ranging from fabrics to colors and even some interesting patterns. So remember -- a cardigan isn't
just for your grandpa
anymore.

Express has some great cardigan selections for men, but you can also check out other stores like
Top Man, Urban Outfitters, and Zara
to find cardigans that are affordable and stylish for fall.

Guys, what's your go-to piece of clothing for fall? Leave a comment!