The cold fall breezes are upon us, so why not warm yourself up with the latest edition of The Ru-Mix?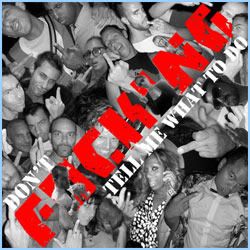 The light happy tunes of summer have washed away, with some of them given the rough and dirty treatment this time around. This is hard house mix sure to get your feet moving and the sweat pouring. This one is dedicated to my serious dance buddies out there.

Download The Ru-Mix: Don't F*cking Tell Me What to Do here


Want a preview? You can listen to it here right now!



Ru-Mix Don't F*ck*ng Tell Me What To Do by DJ RuBot


If you're digging all of The Ru-Mixes so far keep checking the blog or join the Facebook group!