For most men the idea of having any type of "beauty" treatment or service is way too girly to even remotely consider. But there are dudes out there -- like me -- who like to indulge in spa-like activities every once in a while.



In my opinion, one of the most beneficial treatments a man can get is a facial. Beyond all of the supposed health benefits like improved circulation and lymphatic drainage, the aesthetic improvements are visible immediately. Seriously, you will be amazed by all of the junk that comes out of your face!

If you are still thinking that getting a facial is too girly, let me tell you something. A real facial is much more than laying poolside with cucumbers over your eyes. A real facial is painful as hell. While the overall experience is wonderfully relaxing -- involving massage, masque and steam treatment -- it's the extractions that lead to the most results and the most pain.

What's an extraction and why are they so painful? Basically, extraction is a nice way to explain the process of the aesthetician popping all of your zits and pushing every single blackhead out of your face. You know how much it hurts to try to get rid of a blackhead? Now imagine what it would feel like to push out every. single. one. The process may not sound pretty, but the end result will be. You skin will look refreshed, relaxed and so much clearer a few days after the treatment.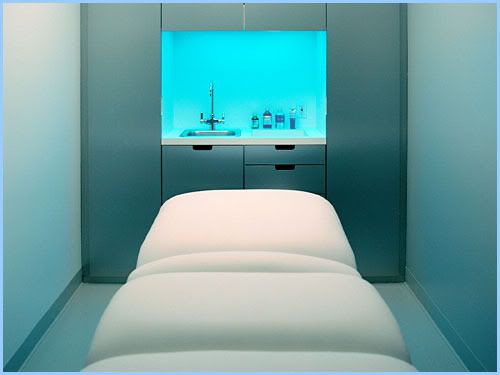 Nickel Spa Facial Room


Earlier this week I decided to treat myself to a facial at Nickel Men's Spa in New York City. It was only my third facial ever, but I had been there once before and really enjoyed it. Because the spa is exclusively for men, there are no seemingly awkward glances from members of the opposite sex; just a comfortable and relaxing environment.

So, if you're a guy who has ever considered going in for a facial I highly encourage you to face your fear and book an appointment soon. The rejuvenating effects are almost immediate (minus the red marks you may have for a few days after) and will give you a whole new perspective on how important skin care is for your health and your looks.

Nickel Spa is located at 77 8th Avenue in New York City.