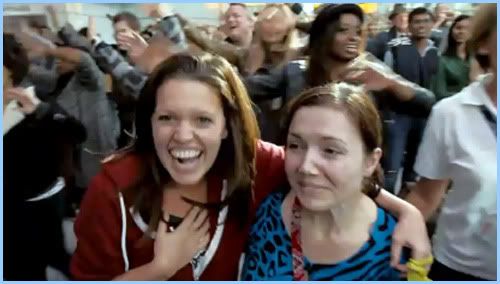 Last year busy commuters were shaken from their usual routines by some
very fun dancing in Liverpool Station in London
. The flashmob was put together by T-Mobile as a part of their "Life's For Sharing"campaign.
Now the T-Mobile folks have orchestrated a beautiful (and surprising!) welcome home to travelers landing at London's Heathrow airport. Some are touching, some are funny, but they are all amazing to watch. Check it out!
Love the look on some people's faces! Not a bad way to step off a long flight, no?