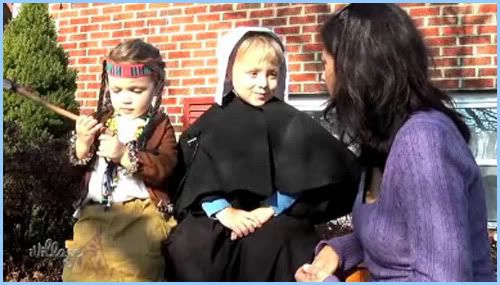 I'm a total sucker for kids being funny and since tomorrow is Turkey Day, I couldn't help but share this LOL-worthy clip from iVillage.com.

Did you know that they had a Care Bear cake at the first Thanksgiving? Me either! Watch and learn many more interesting facts as a kid pilgrim and Indian give details about the very first Thanksgiving.




I have to agree with Dena -- Beef Frank's is an establishment best visited for desserts only.