We are pumped! ABlogAboutThings.com was nominated for "Best Pop Culture Blog" in the 2010 Blogger's Choice Awards!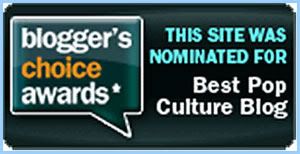 If you're a loyal reader (or first-timer, too!) it would be greatly appreciated if you took a minute to go over to the awards site and vote for us! It's really fast!

Thanks so much to all of you who read ABlogAboutThings.com!