Look, kids! A book you might actually want to look at!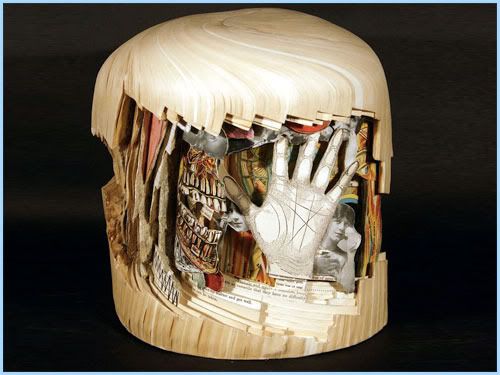 I'm only half serious when I say that books aren't interesting, but how cool are these pieces of artwork by Brian Dettmer?

Using tweezers and surgical tools the artist carves out these amazing scenes one page at a time. Dettmer manipulates the pages and spines to form the shape of his sculptures. He also folds, bends, rolls, and stacks multiple books to create completely original sculptural forms. The coolest part is that he doesn't add anything to the books; everything you see was original to the book itself.

Check out a few more pieces from the Book Surgeon here: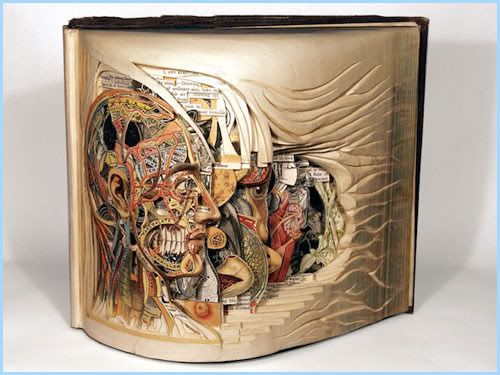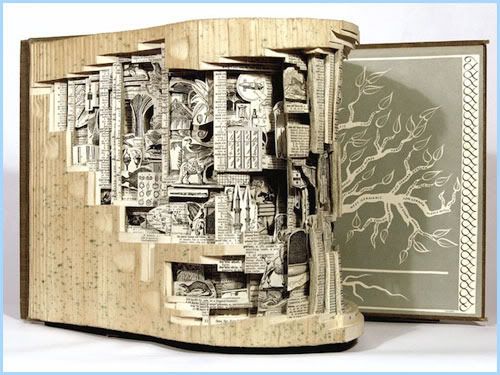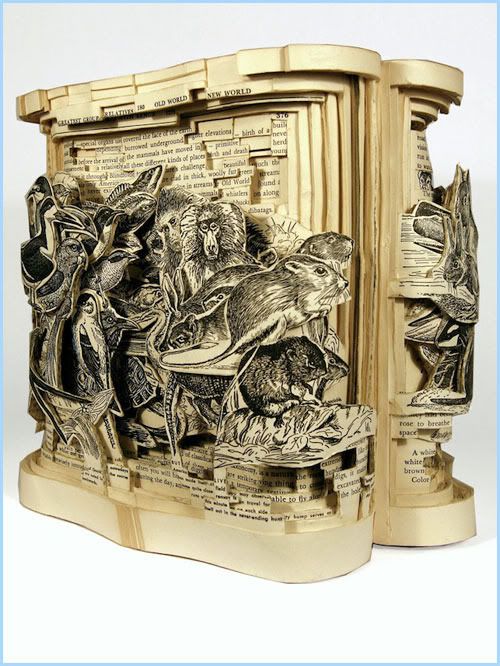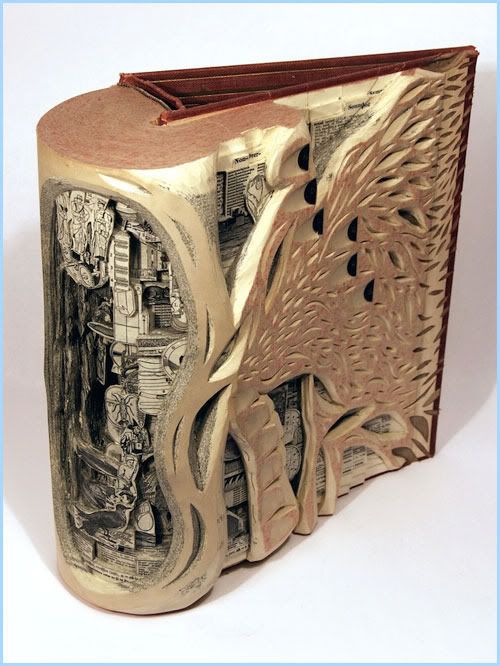 Amazing, right? You can see even more original works over at My Modern Met and read an interview with the artist.