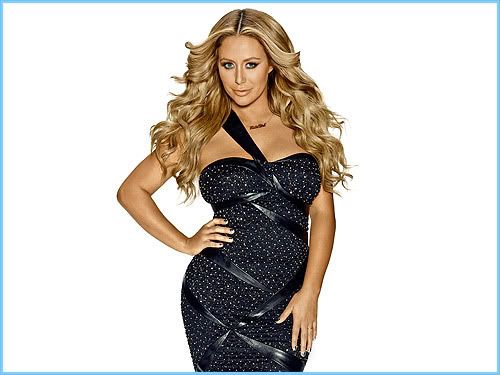 Mitchell Haaseth/Oxygen Media


Singer Aubrey O'Day has had quite a roller coaster career in the few short years she's been in the spotlight. She spent several seasons on MTV's Making the Band, had a huge role in the very successful girl group Danity Kane, then got booted from the group and onto gossip blogs everywhere. Now O'Day is hoping to regain her stardom with a solo career and a new reality premiering tonight at 10pm on Oxygen.

In All About Aubrey we get to see the singer working her way back to the top as a solo artist. She's trying to repair her reputation in the public eye -- the phrase "do you want to be an artist or a celebrity?" is heard several times -- while enduring the constant criticism from her camp on issue of her weight gain (her choreographer, Gil, is particularly tough/honest.)

Surrounded by her cast of friends and confidants Aubrey struggles to find the balance between being herself and being what a celebrity is supposed to be: a flawless performing and personality machine. In the show's premiere episode we see O'Day panic when her choreographer asks her to remove her excessive amount of makeup (seriously, the sink was a rainbow afterwards) to look at her true self in the mirror. She says that she's no longer the 10olbs girl we got to know during Making the Band, but will fans be interested in the "new" O'Day?

DOWNLOAD: Automatic - Single - Aubrey O'Day

What fans will appreciate about All About Aubrey is that we get to see her sing and dance the way we remember from Danity Kane (refresh your memory here.) Sure, the series is chock full of obviously produced reality show schtick (she makes her assistant get a sample of her dog's sperm!) but the singing and dancing are real, and will keep viewers tuning in for more each week.

Personally speaking, I think Aubrey has a great voice and definitely has the moves of a great dancer. Will the listening public be able to put aside her tabloid past and put the focus back on her music? That's to be determined. But I don't think All About Aubrey will do anything but help get her face back in the spotlight. Check out a sneak peek of the series here:




All About Aubrey airs Monday night's at 10pm on Oxygen.