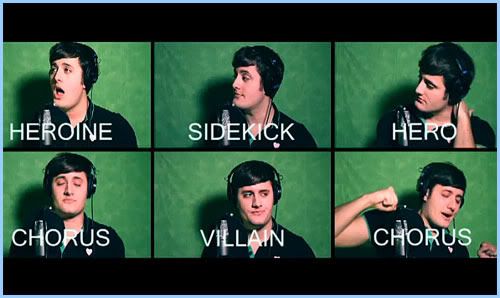 Watching anyone who is not a famous singer break out into song typically makes me want to light myself on fire (and this video is no exception), but I have to give this Mouse House fan some props for his "one-man Disney movie" that's going viral all over the Web this week.

Check out Nick Pitera's self-made Disney medley music video:




From Popeater:

Pitera filmed six versions of himself singing through the medley as six key people: the heroine, the hero, the sidekick, the villain and two people from the chorus. Then, taking a cue from 'The Brady Bunch,' Pitera split-screened them all together into one video, where each segment not only plays its own part, but occasionally interacts with the rest.
Pretty impressive, no? I guess I'll put away the matches and gasoline for now.

Nick Pitera isn't just some dude who made one video. He has a ton of clips and as even been on The Ellen DeGeneres Show. You can watch more videos of Pitera singing his heart out on his YouTube channel.