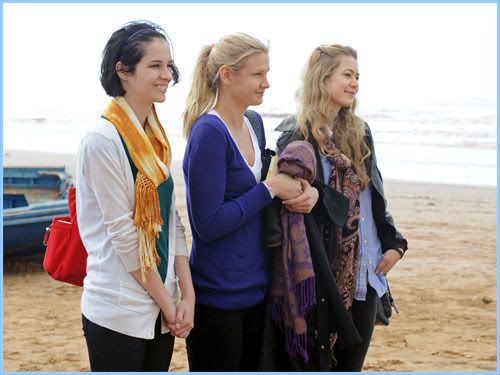 Molly, Brittani and Hannah struggle through a talk show correspondent challenge and receive an impromptu visit by Tyra Banks that turns into a photo shoot. During another photo shoot, which includes a male model, the girls all struggle to remain composed with so much at stake and Ivan Bart, Senior Vice President and Managing Director of IMG Models, joins the judges' panel to help choose the final two models.

Keep reading for the full episode recap...




Panel Order (click to see the girls' photos):
Molly
Brittani
Hannah (eliminated)

What did you think of this week's elimination? Did the right girl go home? Who do you think will be named America's Next Top Model? Leave a comment!