Fans missing the brutal honesty of the Janice Dickinson-era of America's Next Top Model will enjoy this news: Tough-talking PR queen Kelly Cutrone will be joining as a judge for Cycle 18.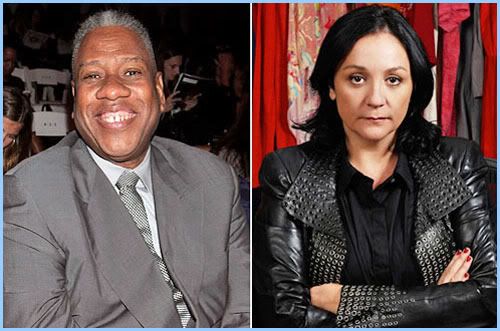 Andre Leon Talley is out, Kelly Cutrone is in for Cycle 18


Unfortunately, the addition of Cutrone means that current judge (and fancy man robe enthusiast) Andre Leon Talley is out.

Talley confirmed the news to the NY Post today, saying that his departure from ANTM was a joint decision between him and the show, and there is "no unhappiness at all" between him and show creator and overlord Tyra Banks.

Personally, I think having a respected name like Andre Leon Talley on the panel was a great addition to the show, especially since the last few cycles took the high-fashion route. But Andre's critiques have been mostly filler. He would give good critiques of the models' photos, but I'm not sure his Vogue-speak really left the contestants with any usable information to use in the next shoot.

Kelly Cutrone is an interesting addition. She's definitely a big name in the fashion world, but not for her designs or even outfit choices (hello, all-black!) She is an amazing media manipulator and fashion show producer, so that definitely gives her room to voice her opinion at panel. She's also never afraid to give her honest -- sometimes too honest -- feelings on anything and everything. Perhaps her stinging honesty is what's missing from judging? Plus, ANTM All-Stars is all about personal branding over straight modeling, so maybe that theme will continue into Cycle 18?

What do you think of Kelly Cutrone replacing Andre Leon Talley as a judge on America's Next Top Model? Leave a comment!