Every month one of my favorite bloggers and Internet buddies, Roberutsu of Some Kinda Blog, does a beautiful roundup of all of the items he's coveting at the moment called "I Want It!"

Check out October 2011's picks from Some Kinda Blog:

"Fall has arrived and it's been awesome for us in the upper central North American hemisphere. Our weather has been seasonably warm-even hotter than Vegas, if you can believe it-but we all know it's not going to last. So let's get ready to cozy up! For this month's wants I've been attracted to warm things – wood, wool and glowing morning breakfasts."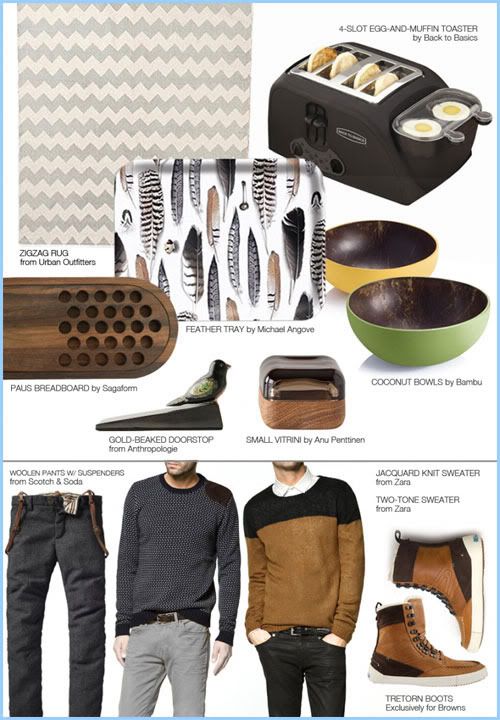 I'm definitely digging both of those sweaters, and I wouldn't mind waking muffins and eggs either! To find out the pricing info and where to buy this month's "I Want It!" products head over to Some Kinda Blog.

Which items do you want? Leave a comment!

Roberutsu is a graphic designer, photographer and director from the Canadian Plains. Get more of his favorites on his blog or follow him on Twitter @Roberutsu