Full disclosure, I have never seen the first Happy Feet film, so when I was invited to a screening of Happy Feet Two -- in theaters Friday, November 18 -- I was a little apprehensive. I mean, how on earth would I know what all of these happy little penguins were dancing for if I didn't see the first one?!

Well, as it turns out Happy Feet Two is extremely enjoyable for all ages, even without having seen its predecessor.

HF2 --as the cool kids like me call it -- is a dazzling display of 3D animation filled with enormous amounts of cute baby animals, family-appropriate laughs and just enough singing to be true to the brand and still be enjoyed by a Glee-hater like me. If it were a a YouTube video with real animals it would have all of the views on the Internet.

The story centers around the main character, an Emperor penguin named Mumble (voiced by Elijah Wood) and his son Erik (Ava Acres), who is struggling to find his purpose in a world filled with other extremely talented penguins. Meanwhile, Mumble, his spouse Gloria (voiced by P!nk) and the rest of the colony discover a new threat their home -- one that will take everyone working (and dancing!) together to save. Other big names like Robin Williams, Hank Azaria and Sophia Vergara lend their voices to the penguin brood.

One of my favorite parts of Happy Feet Two was the side story of two tiny krill -- voiced by Matt Damon and Brad Pitt - who break free from their swarm to see what the big, blue ocean holds for them. Turns out that even someone at the bottom of the food chain can play a huge part in universe.

Happy Feet Two was a toe- er, fin-tapping good time, and the use of 3D was beautiful, purposeful and made the story that much happier. Be sure to stay to the end of the film to try to pop the 3D bubbles coming at you during the credits! If you're not sold, check out the trailer and some cute penguin photos: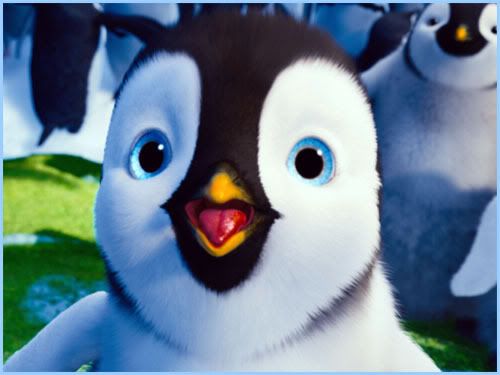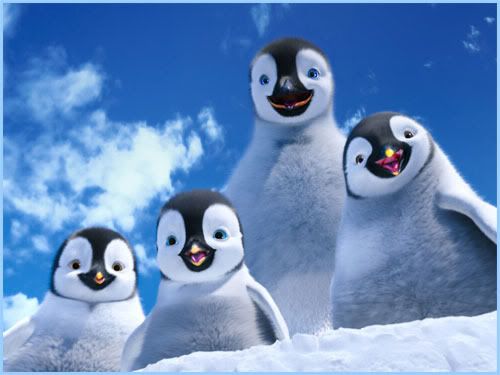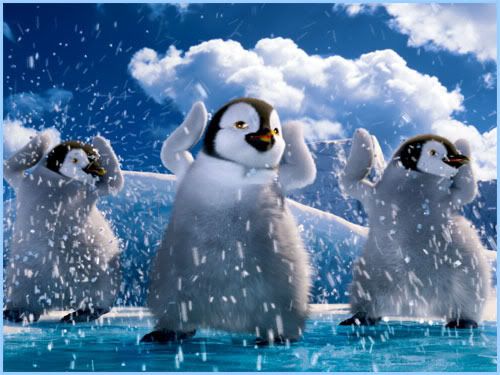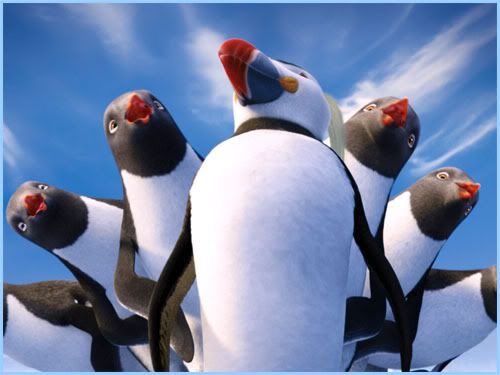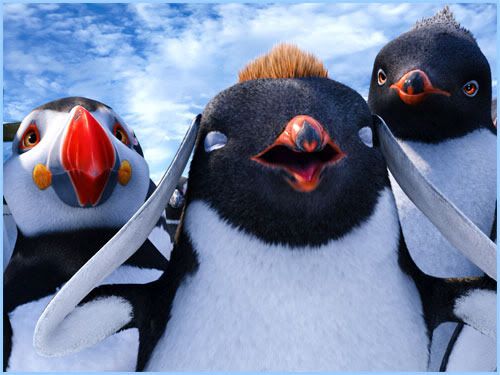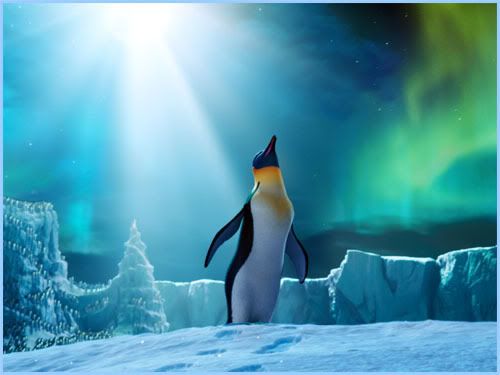 Happy Feet Two is in theaters on Friday, November 18 and is rated PG.