More excitement for The Hunger Games fans! Just last week we got a first look at the promotional posters of some of the main characters from the film. And today Vanity Fair has a beautiful photo spread and interactive profile of the young cast.

From VanityFair.com:

"While the odds may not be in favor of these actors in the arena, they certainly were in the casting room. In what was one of the most-watched casting calls for young actors since Twilight, auditions for The Hunger Games were a battle royale in their own right. Anxious to make the cut, hopefuls went all out: they covered their faces with dirt, put twigs in their hair, and wielded various weapons (including a Nerf crossbow and plastic butcher knife). It was all for the chance to play the "tributes" who fight each other to the death in contests broadcast throughout Panem (the futuristic ruins of North America) in the film adaptation of Suzanne Collins's wildly popular young-adult novels. Ultimately, director Gary Ross took a liking to a fresh-faced cast that includes stars Jennifer Lawrence, Josh Hutcherson, and Liam Hemsworth and a host of new breakout actors..."


Check out some additional photos of the film's stars. Click to enlarge:



Jennifer Lawrence, Liam Hemsworth and Josh Hutcherson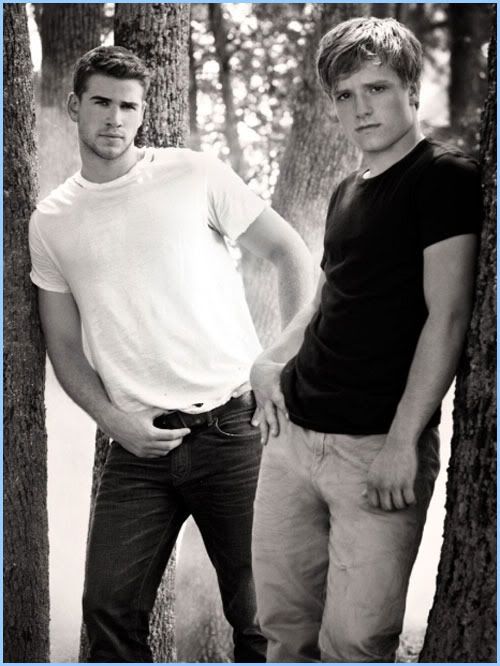 Liam Hemsworth and Josh Hutcherson



Josh Hutcherson, Jennifer Lawrence and Liam Hemsworth


And if you want to know more about the film's breakout stars head over to VanityFair.com to look at the interactive profile of each of the actors.



All this Hunger Games coverage is getting me so excited for the film, which hits theaters on March 23, 2012.